Climate literacy remains low on the continent that is suffering disproportionately from the effects of climate change.
In March 2019 tropical Cyclone Idai hit southern Africa, killing more than 1,600 people in Malawi, Mozambique and Zimbabwe and displacing another 3 million. It also caused massive economic destruction in the three countries.
In Zimbabwe, the cyclone was most severe in the eastern districts of Chipinge and Chimanimani where entire communities were washed into the Indian Ocean.
When Lovemore Simango, a local community leader who has been doing groundwork for his bid to become an elected councillor in one of the wards in Chimanimani, finally gained access to some of the worst affected areas, he had a torrid time trying to convince the villagers that the disaster was a result of changing climatic conditions.
This was because most of them had already concluded that the disaster had everything to do with the spirit world. To them, it was linked to the death of Sekuru Ndunge, a revered local traditional medicine man who even boasted of having national presidents among his clients.
Most of them believe that the deaths of such 'great' people are preceded by unusual happenings and therefore, to them, Cyclone Idai and Sekuru Ndunge's death explained each other away.
"It's a very strong belief here, so it's hard to sell the climate change narrative," Simango explained. "It will take time for them to understand that events like this cyclone cannot be explained by simple local superstitions," Simango added.
Deficit in climate literacy 'severe' in Africa
The reaction of this Zimbabwean community to the disaster is not isolated. According to a study by climate scientists at a South African university, most Africans are not literate about the glaring climate crisis.
The research by Dr Nicholas Simpson – a postdoctoral research fellow at the University of Cape Town's (UCT) African Climate and Development Initiative (ACDI) – and his team revealed that the average national climate change literacy rate in Africa sits at only 37%.
Climate change literacy relates to how people understand the causes of the shift in climatic conditions and its potential in the world. Scientists say that, without this knowledge, people will be less able to adapt to projected adverse economic and environmental impacts.
"Across Europe and North America, climate change literacy rates are generally more than 80%. Our findings highlight a severe deficit for Africa," Simpson points out.
Without this knowledge, people will be less able to adapt to projected adverse economic and environmental impacts.
"Analysis of Africa's largest representative public opinion survey shows climate change literacy ranges from 23 to 66% of the population across 33 countries, with larger variation at subnational scales (for example, 5–71% among states in Nigeria)," reads the abstract of the research, which was on a 2018 survey by Afrobarometer, a pan-African research think-tank.
The results for each country differ widely. Mauritius, for example, was found to have a climate change literacy rate of 66%, while Uganda had 62%, but for Mozambique and Tunisia the levels were as low as 25% and 23% respectively.
In comes the Loss and Damage Fund
The 27th session of the United Nations Climate Change Conference of the Parties (COP27) held in Egypt in November 2022 reached a breakthrough agreement on a Loss and Damage Fund for vulnerable countries, something that both African governments and climate justice activists were united on in the run up to meeting.
Africa is the lowest contributor of global carbon emissions, yet suffers disproportionately from the effects of climate change, making it an ideal target for this fund.
Although there is no commonly agreed definition, loss and damage generally refers to the negative and often irreversible effects of anthropogenic climate change.
Such consequences – which usually take both economic and non-economic forms – include the destructive impacts of extreme weather events that range from droughts to cyclones and everything in between – all of which scientists say are caused by the relentless discharge of carbon emissions into the atmosphere.
Africa is the lowest contributor of global carbon emissions, yet suffers disproportionately from the effects of climate change.
But how can African communities measure their losses when their knowledge of climate change is still so limited? Analysts say that, without the victims knowing what they are facing, assessing their losses for the purpose of benefiting from the Loss and Damage Fund would be a challenge.
Climate education key to unlocking Loss and Damage Fund benefits
African climate activists say a rollout of more climate education programmes is important.
Alex Lenferna, the secretary of Climate Justice Coalition in South Africa says that the Loss and Damage Fund will be of no significance without an understanding of climate impacts and the ability to adapt.
"There must be major investments in public education, and I think groups like ours have been trying to put a lot of pressure on the government to make climate education a cornerstone of education across the country, and not just as an isolated subject," Lenferna says.
His own organisation runs workshops, seminars and even protests, to draw attention to the urgency of the climate crisis.
Zambian environmentalist and climate change activist, Idah Phiri concurs with Lenferna.
"Firstly the fund aims at providing financial assistance to nations vulnerable to and most impacted by the effects of climate change but, for its effective implementation, there is need to engage the local communities by offering climate literacy," Phiri says.
She says that most African communities are yet to come to terms with what is happening around them.
"Just the term (climate change) itself is strange, especially amongst the rural dwellers, who don't understand it at all."
Making youth the target group
Dr Jessica Thorn from the University of Namibia says climate education should target the youth.
She says that a 2021 African youth survey found that 70% of them are concerned about climate change.
"The same study found that the youth are most concerned about crop infestations from insect populations, rising sea temperatures, the increasing severity and frequency of extreme events such as flooding, landslides, storms, heat waves, cyclones, and fires, alongside air pollution from sources such as vehicle exhaust fumes, industrial emissions, fires, domestic heating and cooking."
However, Green Governance Zimbabwe Trust director, Frank Mpahlo, does not believe that climate literacy is very low in most African communities.
"What they actually have is their own understanding of climate change and they continuously develop localised models of adapting to climate change using progressive knowledge," Mpahlo says.
He says his organisation is helping grassroots communities to harvest shared knowledge and experiences of the impact of climate change in order to promote adaptation.
"The idea is to avoid forcing foreign concepts on local climate change programming… that has proved to be a failure."
Knowledge is power
Some are more aware of the effects of climate change than others, and they are doing something about it.
One of them is Tinashe Kubara, a 32-year-old farmer in the Stoneridge area on the outskirts of Zimbabwe's capital, Harare. He has installed an irrigation system on his plot to mitigate the effects of increasingly erratic rains.
"Climate change is real. The days of rain-fed agriculture are long gone," Kubara says.
The UCT's Simpson points out that advances in climate change literacy hold the potential to complete local perceptions of climate change that are currently driving risk perception across the continent.
"Together with improved climate services, particularly for under-serviced regions and groups, this will have a positive impact on more informed adaption on the continent," Simpson argues.
Authors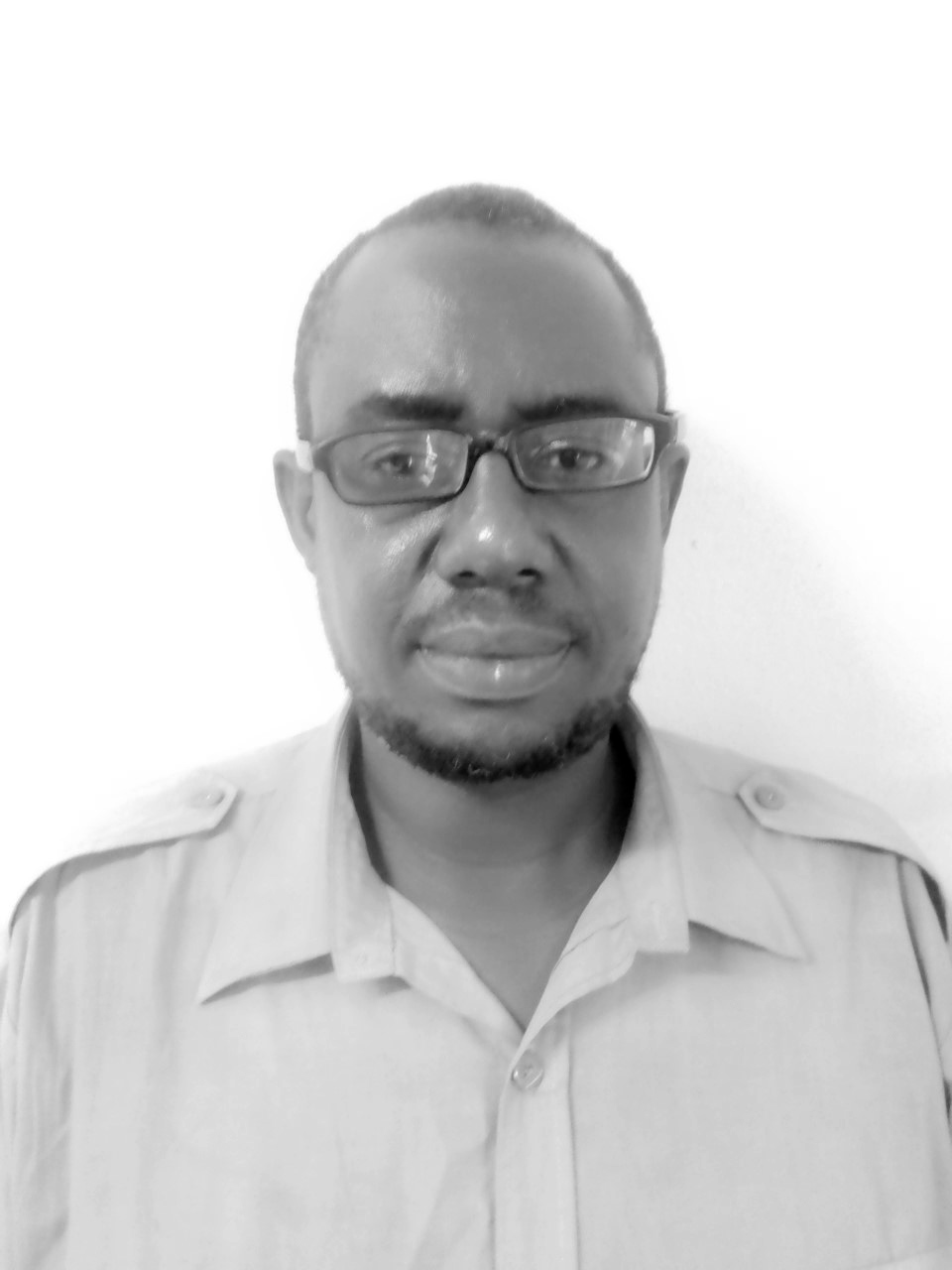 Cyril Zenda
is an African freelance journalist based in Harare, Zimbabwe. His work, which covers southern Africa and focuses on development, social justice, human rights, climate change and the environment, has appeared in several international publications such as TRT World Magazine, African Defense Forum Magazine, Fair Planet, Down To Earth, New Internationalist, Religion Unplugged, among others. Contact: cdezenda@gmail.com
Show all articles by Cyril Zenda