Meet three Europeans who became outdoor educators through their passion for the people, cultures and the nature of their adopted countries of Spain, Italy and Vietnam.
Georgina Howard, Spain
"Twenty-two years ago, I was working in Copenhagen as an English teacher and writer and had been commissioned to write a book about how to change your dreams into goals and achievements. I decided to put what I preached into practice.
With no Spanish whatsoever, I drove south in an old Escort with an idea and an activity list and went off to build English and Spanish language exchange holidays. I bought a map, rented a house, put up some fliers, found some walks and waited to see if anybody would come.
I invite small groups of people into my small country house in the Spanish Basque country to learn Spanish while walking and meeting people in the local area.
I think the magic of what I'm trying to do is to create absolutely authentic scenarios where people have to communicate because they want to. The more activities you can provide on an emotional level, whether it's excitement, whether it's camaraderie, surprise, a bit of fear when the storm clouds are coming in – whatever emotions we tap into while speaking a foreign language – these become filing cabinets for retrieving what you have learned.
Obviously, the benefits of walking are there. It's healthy and calming, but you're also not eyeballing each other, you're relaxed, you're not put on the spot – a much more productive platform for learning than a classroom situation. It triggers an emotional reaction, bonding: you ask for help, you comment when you see something beautiful. It is like this three-four-dimensional activity book, linking vocabulary to emotion, to sight, to sound, to smell, even to texture.
We integrate into the Spanish life: I invite the people into my life to meet and talk with locals, be it shepherds or smugglers (retired ones, it is worth adding), cooks, historians or artists. For me language is a tool; my goal is to bring people from different backgrounds together, ultimately to help us realise we're not alone."
Georgina Howard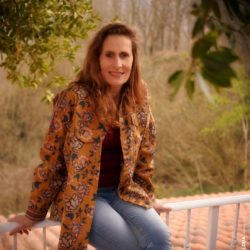 A Brit who has lived in Spain for 22 years
A teacher, writer and language lover who has a passion for bringing cultures together
Founder and manager of the Pyrenean Experience, recently selected as one of the top ten learning experiences worldwide by The Times newspaper
Currently writing a book about her life in the Basque country
Virpi Virta, Italy:
"I live in the region of Montefeltro in Central Italy, surrounded by the unspoiled landscapes that you can find behind some of the most famous renaissance painters, such as Da Vinci and Piero della Francesca. This inspired me to bring tourists to admire and paint these same views – almost unchanged since these masters immortalised them hundreds of years ago.
These painting holidays are led by professional arts teachers from Finland while I facilitate and provide the cultural and historical context. People in the groups are at different levels, from beginners to semi-professionals, but being outdoors in holiday-mode creates a non-stressful, supportive atmosphere that encourages people to connect with and learn from each other.
Many say that the setting has given them more confidence to discuss and compare their painting process with their fellow participants and to ask for guidance and feedback from the teachers. The outdoors brings people together and breaks barriers!
The outdoor setting also seems to make people creatively bolder. Being outdoors is much more stimulating than staring at a picture in a classroom, and it encourages participants to interact more and share their experiences. Your senses are aroused by the sounds and smells around you. You touch flower petals, the ancient stone walls, and these concrete experiences become a bonus, priceless souvenirs to take home in your heart."
Virpi Virta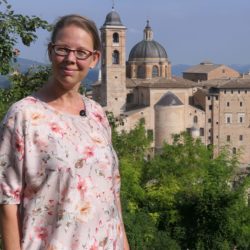 Etienne Bossot, Vietnam (France)
"I started doing photography only when I moved to Vietnam 14 years ago, because it was so beautiful and exciting here and I wanted to share it with my friends and family. I quickly found out that the camera was my passport to engaging with people and I fell in love, not with photography as such but with it as a tool to connect with people.
A few years after, I started photography tours in my home town of Hoi An. The concept is simple: I take people to local villages and teach them to use their cameras and take better pictures. In 2012, I started Pics of Asia where we go to other Asian countries, too, such as Laos, India, Bangladesh, even Iran.
With photography, it is important to apply your skills. You can read books and theory about photography for years but if you don't play with the buttons of your camera and don't try out how things work with the light available to you in front of you, you'll never know what to do. And the outdoors is the place to do that.
For me creativity in photography comes from the unexpected. If I work with a model and ask them to do this or that, this or that is what I get. But if I am in a fishing village and don't tell people what to do, I get unexpected compositions, and I'm going to learn something: 'oh, I never thought of that!'
I think that by justy being outside in authentic situations, without telling people what to do, we really explore our full creative potential."
Etienne Bossot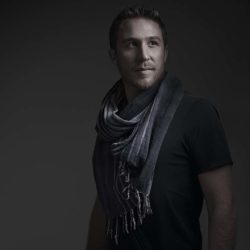 A Frenchman who has lived in Vietnam for 14 years
A teacher with a photography habit
Founder and manager of Pics of Asia photography tours
Authors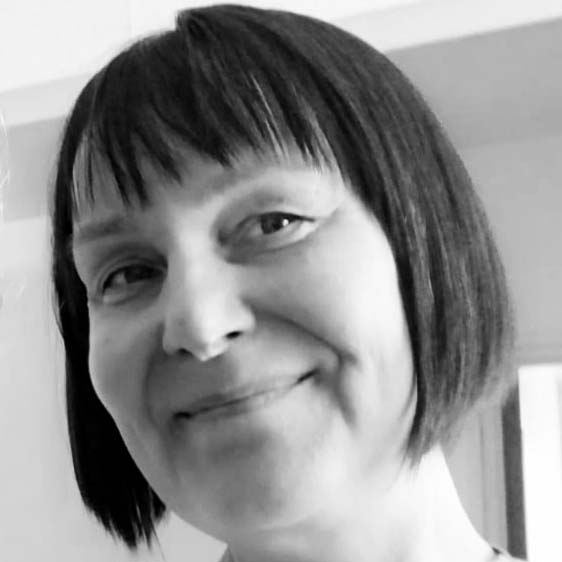 Maarit Ritvanen
is a Finnish freelance journalist and translator, based in London, with a background in international education projects. She has a passion for travel, education and gender equality issues. Contact: maaritritvanen@hotmail.com
Show all articles by Maarit Ritvanen