Communication and cooperation skills are important in today´s labour market. But how to assess them? Professor Maurice de Greef from Vrije Universiteit Brussel has studied the validation of transversal skills in the TRANSVAL-EU project.
Today more and more value is being applied to the transversal competences of employees, such as cooperation, communication and leadership. These competences are also referred to as soft or transferrable skills. But how to identify and assess them?
Professor Maurice de Greef, UNESCO Chair on Adult Education at Vrije Universiteit Brussel, is thoroughly familiar with the topic. With a group of researchers, he has conducted field studies on the validation of transversal skills in an EU-funded project TRANSVAL-EU. The project started on 1 March 2021 and is concluded at the end of September 2023.
De Greef defines transversal skills as broad skills that we need for functioning both in the labour market and in our daily lives. In the TRANSVAL-EU project, the researchers identified twelve such skills, including problem-solving, communication, cooperation, resource management, critical thinking, skills development and self-reflection.
"These skills are active in several domains: on a cognitive level, they help you to know what you are doing, on a socio-emotional level, they help you to manage your feelings, and on organisational level they help you to organise your life and work."
We need transversal skills in both work and society.
Having transversal skills ensures that an employee can, for example, handle conflicts, solve problems and interact with colleagues in a constructive way, all important skills at work. Recognising that you have such skills is particularly beneficial for persons with no formal qualifications, giving them confidence to apply for jobs. These skills are not only important at work, but also for our participation in society as citizens.
From identifying to certifying
So, we all have them but we often find it difficult to make them visible and, consequently, to assess and validate them. Learners and employees may not be able to recognise the skills they already possess, and teachers, trainers and career guidance counsellors do not always have the right skills and tools to assess and validate these skills.
In the project, the researchers reviewed existing good practices that they identified in the project partner countries and, based on those, developed and tested a process for validation. According to De Greef, the validation process proceeds in stages: identifying, documenting, assessing and certifying.
To help learners identify to what extent they possess, for example, the skill of problem-solving, a teacher or guidance practitioner can first ask them how they may already have used the skill at work or in their daily life, or how they solved a problem in a real-life situation. Then, to assess to which level the learners possess the skill in question, new scenarios can be presented and learners asked how they would solve them.
Differences between countries
In the project report Validation of Transversal Skills Across Europe (December 2021), the researchers conclude that the guidance and validation of transversal competences are still at an early stage of development in the majority of countries. According to De Greef, there were differences in the countries involved in the field studies on how the validation of skills was done.
In some countries, such as Italy, the infrastructure for the validation of skills varied regionally. In others, the validation of skills focused on different target groups: for example, in Lithuania the focus was on young learners who needed validation to move on to the next stage in their education, whereas in Belgium validation processes were organised more for adult learners who wanted to change jobs.
De Greef says that they learned that it is essential to take into account of the characteristics of each country or region when conducting the validation process, as it is important to know how employment and education structures work in them: how you get a job, what employers want and what education opportunities there are to get a diploma for a certain job, among other things.
Strengthening of skills as bonus results
De Greef, together with his project partners, presented the results of the five field studies conducted in the project at a conference, "Making All Skills Visible: The Validation of Transversal Skills", in Stockholm in May 2023.
"The impact of going through the validation process was enormous: in all countries where the validation process was tested, the process not only helped learners and practitioners identify skills they already had but also increased them."
Through the validation process, learners both identified and improved their transversal skills.
Learners, for example, felt that they improved their transversal skills and, as a result, improved their opportunities in the labour market and became better at managing their daily lives. The majority of practitioners felt that they were much better equipped to guide the validation process and make assessments.
One practitioner who participated in the field trial commented: "Working with transversal competences had an incredible impact on my working style. The learners I work with are now able to discover how much they can do. They feel proud. They come to me and tell me they are interested in learning more about identifying their skills."
TRANSVAL-EU project
The aim of the TRANSVAL-EU project is to experiment to see how to make transversal skills more visible and to propose innovative approaches for their validation.
16 partners from seven countries
Field trials: Austria, Belgium, Italy, Lithuania, Poland and partly in Portugal
Information on the project and the results can be found on the website, including:
A detailed competence framework that practitioners can use, listing the twelve transversal skills identified. They are presented in the form of "can do" statements, each linked to an appropriate level in the European Qualification Framework (EQF). For example, in the problem-solving skill, a statement "identifies problems and notifies someone when confronted with a problem or an unexpected situation" corresponds to EQF Level 1, and "creates strategies for anticipating and managing new or emerging risks" to EQF Level 8.
A competence profile for validation and guidance practitioners that can help the practitioners establish they have the skills needed to guide the validation process.
A database of tools and methods for the validation of transversal skills.
Contact: transval@oead.at
TRANSVAL-EU is co-funded by the Erasmus+ Programme of the European Union.
Professor Dr Maurice de Greef
• Chair on Adult Education at UNESCO / Vrije Universiteit Brussel
• Researcher in TRANSVAL-EU project
• Researcher, trainer, project manager in adult education
• Focus areas: social inclusion, vulnerable learners, (impact of) learning, adult education, lifelong learning
Contact: maurice.de.greef@vub.be
Authors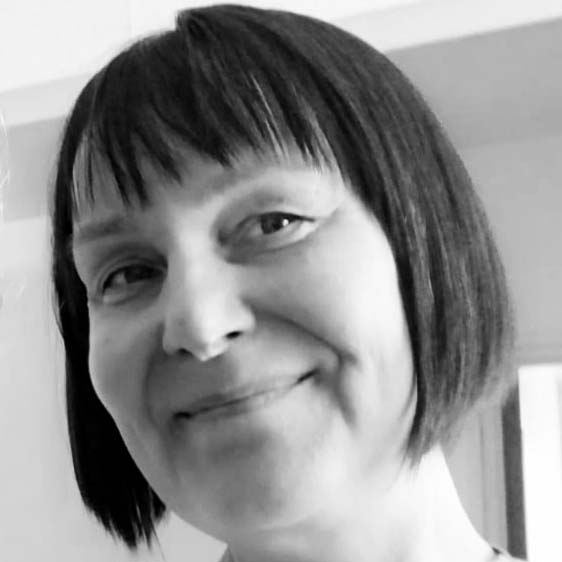 Maarit Ritvanen
is a Finnish freelance journalist and translator, based in London, with a background in international education projects. She has a passion for travel, education and gender equality issues. Contact: maaritritvanen@hotmail.com
Show all articles by Maarit Ritvanen