The story behind the logo
1. ELM provides knowledge and information that live in time and place
ELM is a free-to-read online magazine that keeps up with the times and is constantly evolving. The books in the logo, reminiscent of a bookshelf, symbolise the information provided by ELM. The disordered row of books symbolises a living, open library.
The logo also features an ink pen, linking the information provided by ELM to history, the temporal continuum of the publication's main theme. The pen also reminds us that all knowledge is ultimately created within people and through interaction between people.
ELM contributes to the fearless defence of Bildung, 'sivistys,' through knowledge: it provides reliable information on adult education and lifelong learning in Europe and globally. It is unafraid to cover difficult issues; it treats topics and people equally and gives a voice to minorities.
2. ELM is open to the world, to dialogue and to learning together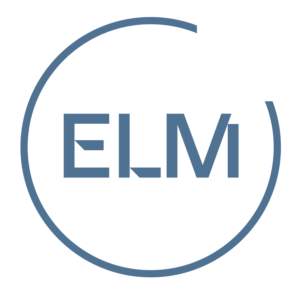 The circle versions of the logo symbolise the world. The hole and notch in the logos represent ELM's openness to the world, to dialogue and to learning together.
3. ELM is a voice for lifelong learning
The hole and notch in the circles also represent the imperfection of the world and of humanity – which is precisely why we need lifelong learning. ELM also recognises its imperfections and is open to new ways of thinking and doing things.
We would love to hear how you see our logo!
Please send us your thoughts at elm@kvs.fi
We may publish some of the comments in the magazine. If you don't want to use your real name under your comment, please use a nickname. We reserve the right to shorten and edit the texts if needed.
Read more about ELM Magazine's promise to the reader here.