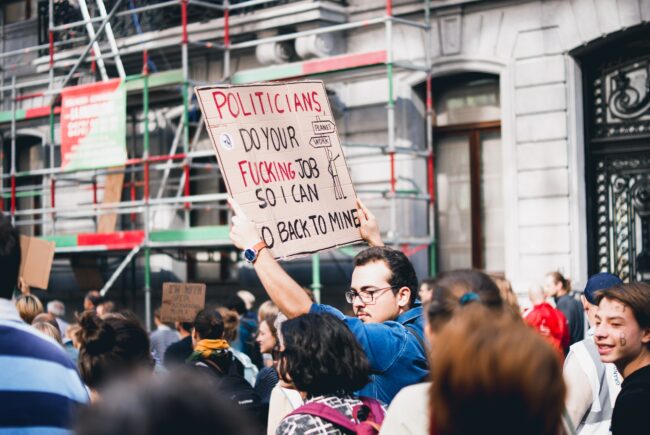 Learning & teaching
How the future of civic education could shape the course of democracy in Europe
Published:
Civic education is an educational sector that faces great expectations, such as strengthening democratic engagement, but that has scarce resources, says Louisa Slavkova. She is a political scientist specialised in democracy development and civic education.
"We are living through a multitude of crises in Europe and civic educators are called to the forefront, much like doctors and nurses. But they are not provided with masks and the necessary equipment."
This is how Louisa Slavkova, the co-founder and managing director of the CIVICS Innovation Hub, sees the struggles of European civic education.
To understand the challenges that democracy in Europe faces today and why they are so connected to the future of civic education, it is good to start from Slavkova and this pan-European non-profit organisation founded in 2021 by three experts in democracy development and civic education.
Having realised that there was virtually no data surrounding the real situation of non-formal civic education in Europe, the CIVICS team created the first-ever digital database of civic education actors in 21 European countries, reaching out to almost 3,000 actors in non-formal and informal civic education. They started by finding partners in these countries and sending them questionnaires to get a better understanding of the reality in their countries.
"One of our main objectives was to understand who the civic educators are," explains Slavkova. This might sound basic, "but in such a blurry field, where everything is constantly changing, it's not that simple. So, we opted for a broader definition of civic educators, to include more traditional teachers, librarians, local journalists, but even celebrities and social media influencers."
If the project in itself sounds ambitious, the practical development was not without challenges.
"One of the main difficulties that we found was the lack of a naming convention surrounding this educational field. On one hand, this makes it hard to conduct research, and on the other, it doesn't allow educators to feel part of the same field and community."
So, what is civic education? And why is it so important in today's European society?
"The sole purpose of civic education is to engage people democratically, to help them become democratic citizens on different levels of their community life."
And if knowledge and skills are fundamental elements of civic education teaching, it's values and attitudes that make the difference.
"Knowledge and skills in themselves do not create the urge in an individual to engage in their community: from picking up the rubbish in the street to speaking up when seeing injustices."
And these are some of the competences and values that civic education imparts in students. Therefore, it is evident that civic education plays a fundamental role in promoting a democratic process in contemporary societies.
The sole purpose of civic education is to engage people democratically.
"Indeed, one of the main findings of our mapping was that the challenges that civic education is facing are the same as the ones that democracy is facing in Europe today," says Slavkova.
For instance, countries that are undergoing high levels of polarisation, like Croatia and Czechia, also present very polarised civic education situations.
"Some other challenges that we identified are the erosion of trust in institutions and governments, super-diversity and social tension, but also the war in Ukraine and climate change."
Senior learners often neglected
Almost all the countries mapped by the organisation are struggling with these issues, although with different modalities. This tight interconnection between democracy and civic education also became clear to Slavkova and her colleagues when they realised that most countries reviewed focused on younger section of the population, mainly 16- to 29-year-olds.
"Only countries that already have a well-established tradition of adult education also provided specific projects for senior learners, like Finland and the Benelux countries," she added. Not targeting the more senior part of the population could have serious implications on the future of our democracy, she says.
"This is a ticking bomb, because the population is gradually ageing and often lives in more rural and neglected areas of the countries," she notes. The trend identified by the mapping is clear: civic education mainly targets young people living in urban centres.
"As a result, the rural and elderly population is neglected, living in a place where little to no change or improvement happens over the years and civic infrastructures are basically non-existent. This will just make these people easy targets for extremism and populism and will have an impact on electoral results too," warns Slavkova.
Scarce funding and innovation
But if civic education is so important, and the inadequacy of these infrastructures can have such detrimental effects on society, why does it still lack essential support?
"One of the recurring issues that we found in the partners we interviewed is the lack of funding that they are experiencing," says Slavkova, explaining how they found that around 42% of the respondents operate on a budget lower than 100,000 euros per year.
"If you think that only around 30% of that will be effectively invested in staff salaries, you can understand how unsustainable this situation is. You really cannot build solid projects on this basis."
Most of the partners interviewed for this mapping were indeed NGOs that heavily rely on volunteers and especially on national or European funding, which are often project-based.
"This means that these institutions can only receive resources for limited periods of time and for specific activities, therefore they will have no time or money to experiment, try different teaching methods or techniques," she says.
Consequently, innovation is reduced to minimal levels. "We have noticed that most of our partners rely on workshops, training and events and the same activities tend to be replicated. This is because civic educators are constantly in a reactive mode, trying to make the biggest impact with the little funding they get, so they cannot act pre-emptively or bring innovative ideas to the table."
There are, however, some exceptions. "We have seen that some countries, like Croatia and Bulgaria, managed to integrate innovative and original elements into their civic education projects, such as the use of artificial intelligence, graphic novels, or even the help of social media celebrities and influencers."
Despite this, most civic educators in Europe are still not able to receive proper training that would allow them to keep up with the changing social and technological climate and to really measure the impact they have.
"Our survey really highlighted how important it is for educators to understand if and how the work they do is having an effect on the individual and on the society as a whole. But how can they do that with such limited resources? There is a mismatch between the expectations imposed on civic education and the reality of the support it is given," concludes Slavkova.
There is a mismatch between the expectations imposed on civic education and the reality of the support it is given.
She and her colleagues are certainly not letting these challenges stop them, though. Their work has just begun. This mapping is a dynamic initiative that is continuously evolving. The team is still working with its existing partners and is looking for new ones to continue to enrich the project and get an even clearer picture of the world of civic education in Europe.
This is the only way to propose effective ways to improve it and ultimately allow European citizens to be more aware of their social and political agency.
Authors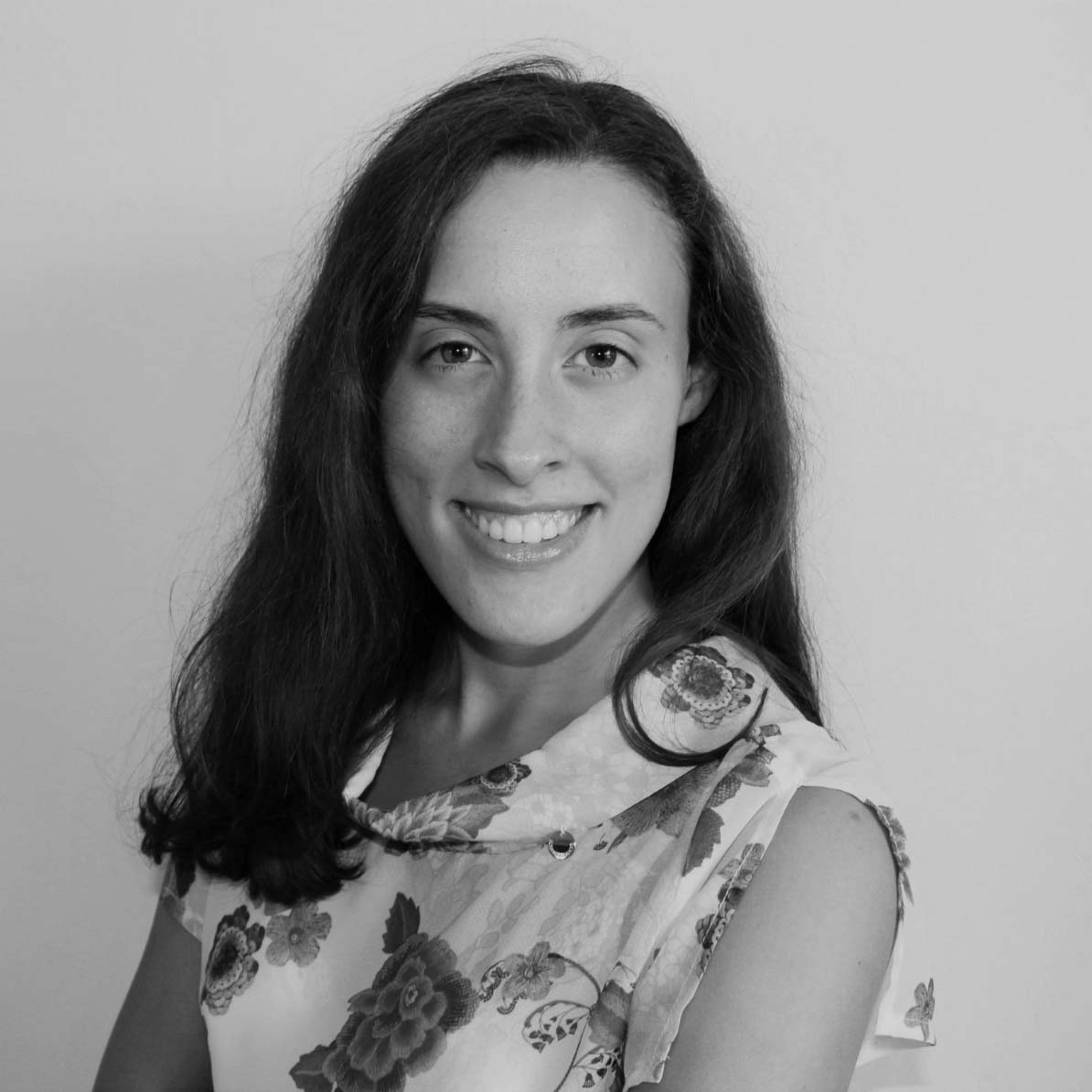 Sara Pasino
is an Italian freelance journalist and documentary reporter. She holds an MA in International Journalism from Cardiff University and her work mainly focuses on social justice, human rights, politics, and the environment. Contact: sarapasino@gmail.com; Twitter: @Sarapasino
Show all articles by Sara Pasino