A folk high school is full of stories. Here are some, from migrant students.
There are many reasons for migration. To show how different the motives are for leaving one's home country and searching for happiness in a foreign place, we surveyed several participants from Akademie Klausenhof's courses. The German continuing education centre provides a variety of offers for migrants, ranging from language courses to secondary school qualifications. Around 200 people from all over the world take advantage of these offers with the aim of improving their integration in Germany.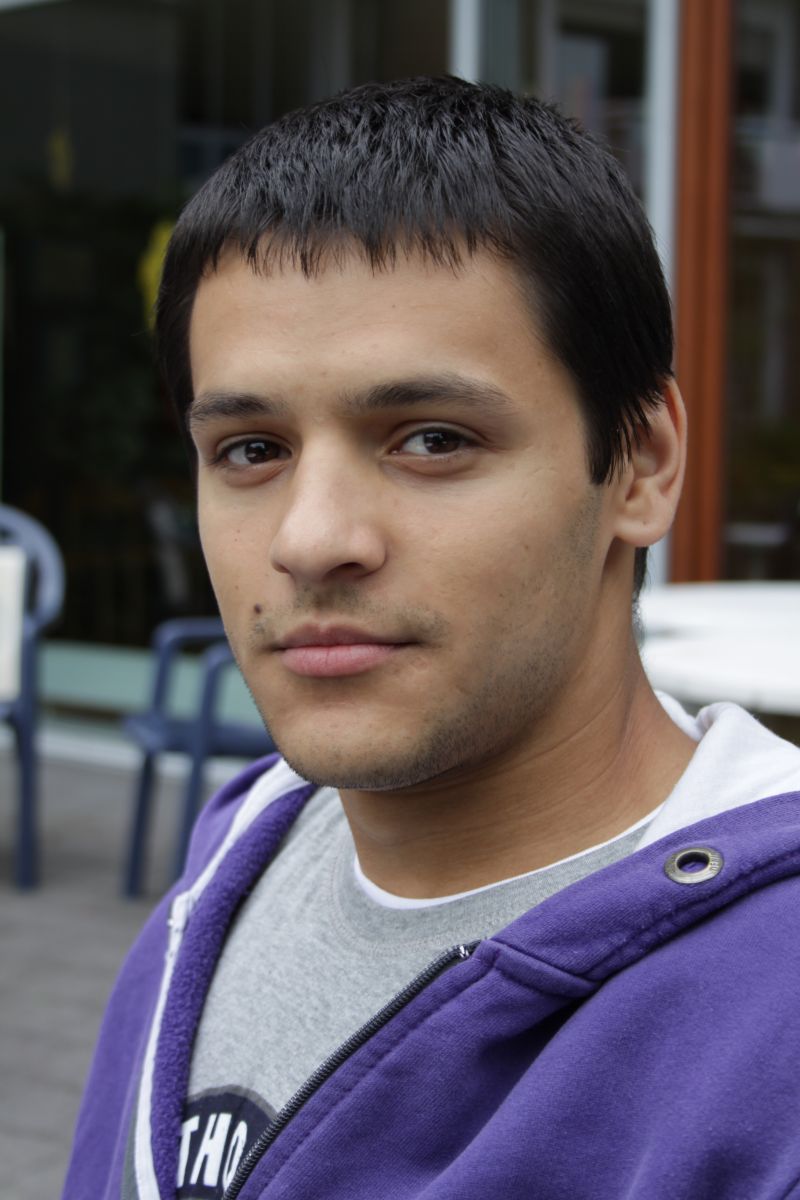 Daniel
All photos: Akademie Klausenhof
Daniel Rusen from Romania is an exotic, yet typical example. The 20-year-old sportsman is part of the national Romanian luge team. He even managed to reach fifth place at the last national championships. His sporting career began with Alpine downhill skiing and then he became a luger. As there is only one ice rink in Romania, the 60-70 Romanian lugers generally train in Austria. His parents have been working in Germany for a long time but he stayed with his grandmother and brother in Romania. He would now like to take advantage of the education courses in Germany so that he can study sports here.
"I don't want anything to do with Romania", he now says, "I like it much better in Germany because there are so many more opportunities for training, leisure activities and employment here than in Romania".
Yana Nagornaya and Roman Kravchenko come from deepest Russia – he is from an oil town with winter temperatures of -40. The sole purpose of Roman's visit to Germany three years ago was actually to visit his mother, who married a German. He stayed in the foreign country and now wants to do his A-levels here, followed by a job in the technical industry. Yana also came to Germany later on because her mother married a German who previously lived and worked in Kyrgyzstan. Yana actually wanted to stay in Russia with her friends and the rest of her family.
"There is much more freedom in Russia for adolescents, we had a free life with three months' holiday in summer and we were always outside in the never-ending forests."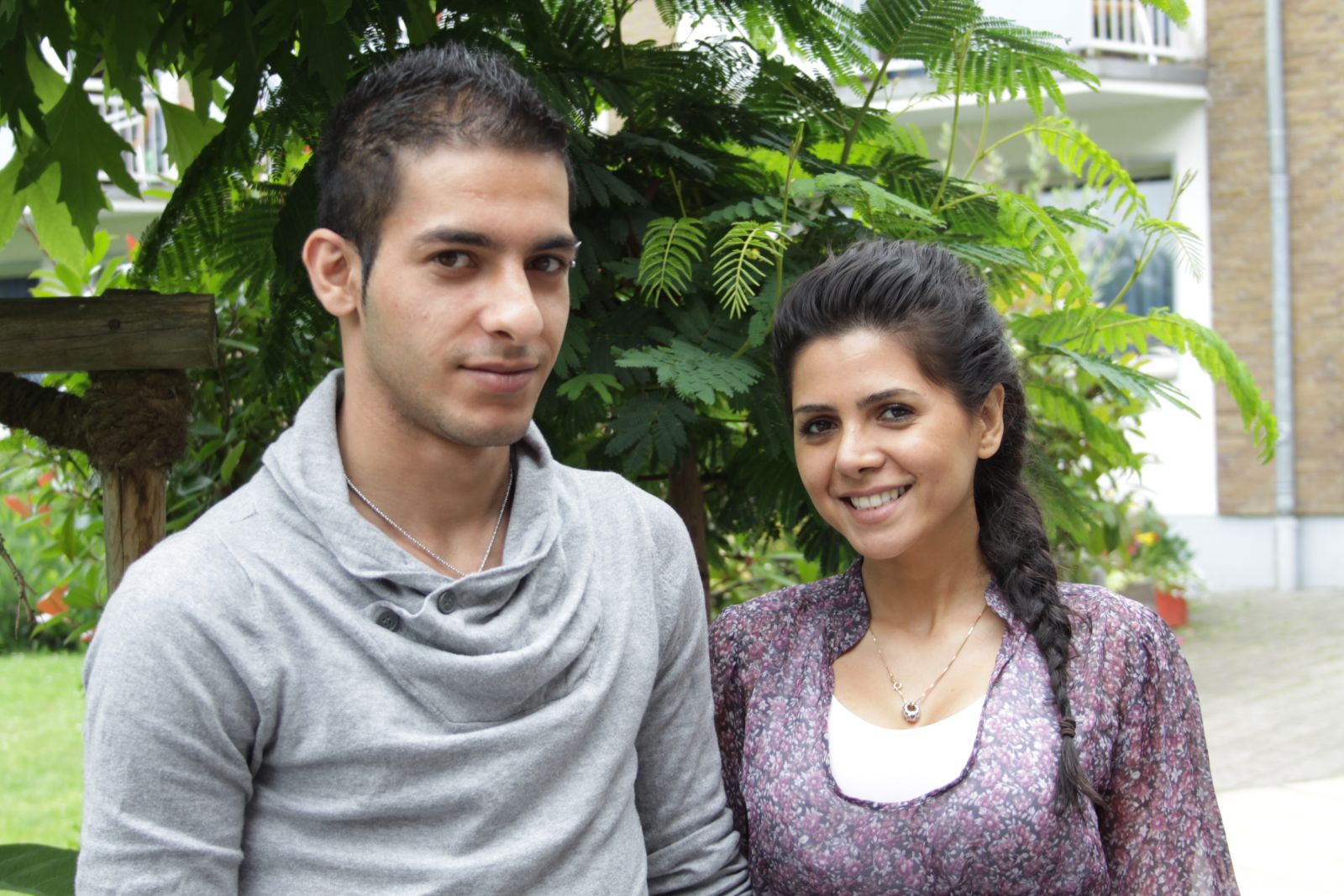 Sina and Mahdieh
Freedom was also a main concern for Sina Dorostkar and Mahdieh Gholamrezqei, who fled from Iran. In 2009, Sina took part in the "Green Movement" in Iran and actively participated in the demonstrations, where he was arrested. In a dramatic move, his friends freed him, however the police had already seized his identity card. Three days later, he was able to escape to an acquaintance in Iraq and passed himself off as the acquaintance's son. He ultimately came to an aunt in Germany using this identity. He learnt German at Klausenhof and is now able to start a training course as a carer for the elderly.
"I am so happy about the freedom in Germany, I can speak freely here – I always had to think about what I was saying in Iran!"
Mahdieh is a particularly brave individual: she and her sister secretly converted to Christianity as adolescents. Her mother remained a Muslim and extensively supported her daughters' decision.
"In Iran, many people only act like they are Muslims".
Mahdieh, who has already studied interior design in Iran, now wants to start another degree in design.
Indrina
Indrina Vasquez Tavarez lived in the Dominican Republic until her 16th birthday and until her mother married a German who always had his holidays on the sunny island. Her mother worked in a leather goods factory for a Chinese company for many years until the factory went bankrupt. To find work, her mother moved to Europe, namely to Spain. They now live with Indrina's stepfather in Germany. This was a completely different world for the bubbly young girl:
"I had so many friends in the Dominican Republic and life only took place outside, everyone was always together; in Germany, it is cold, the people are quiet and no-one talks on the street".
She has now managed to overcome her feeling of homesickness somewhat and would like to start training as a nurse.
James
James Thapasimutthu is a Catholic priest from India. His bishop sent him to Germany so that he could work as a priest in a Catholic church. The Catholic Church in Germany has been suffering from a major lack of priests in the past few years and many priests have had to come over from other countries, predominantly from India and Poland. Before their employment here, the clergymen learn the language first and familiarise themselves with the culture. However, many churches have reported that not all of these priests can work as fully-fledged ministers due to the language difficulties. Another problem is also the fact that priests from other countries often do not get used to the communal and open manner in German churches. Nevertheless, James Thapasimutthu is optimistic that he will "be able to serve the church in his new home".
This article was produced in cooperation with InfoNet adult education network.