We took a quick snapshot from four corners of Europe –The North, South, East/Central and West – to investigate the past and present links of adult education and organised religion. We included countries associated with a strong church, like Ireland, and countries with a long tradition in humanism and liberalism, like the Netherlands.
In all of the six surveyed countries, education is increasingly based on secular values. Still, historical links between education and religion exists, and in some cases, as in Czech Republic, Malta and the Netherlands these links are still very relevant.
Norway – equality of education is the highest value
Long and secular tradition
Adult learning has a long tradition in Norway, more than 130 years. The original purpose of adult education was secular: to give people knowledge and information so they could participate in their community. In the past most providers were private institutions until the state started to support the system. This meant that all offers had to have an educational purpose and be open for everybody.
Religious institutions open to all
Offering equal education opportunities for all at all levels in all contexts is the highest value of Norwegian adult education. Even if an educational institution has a religious affiliation, its offers must be open to all.
Municipal adult education offers are completely neutral in a religious sense.
Religions often have an in-built logic of communicating their ideology further so it is natural that there are also private education institutions that have a religious value-basis, mostly aimed at children or youth. Similar organisations exist for adults, for example the Christian Study Association. They offer similar studies as secular study associations do: sports, music, management studies etc. but also faith-based courses such as bible studies. Again, faith-based organizations do not discriminate on the basis of religion – their offers are universally accessible.
Ellen Stavlund, Nordic Network for Adult Learning
Ireland – total decline of Church authority

Church responsible for most primary education
Ireland is predominantly a Catholic country, although in the past fifteen years there have been many changes in Irish society. There has been the almost total erosion of the authority and dominance of the Catholic Church, although it still retains almost 80% of patronage of primary education, an issue which is creating a public debate at the moment. Child and institutional abuse scandals have been key in destroying the authority of the Church. Religious practice is lowest among young people.
The second biggest change has been the growth of multi-culturalism in Ireland, with inward immigration increasing during the boom years, rising to 10% of the population at its peak.
Religious providers were a popular student choice
Regarding adult education, its value basis today is based on the concept of learning as a basic human right. Community education in particular is based on Freirean principles and I would say some of it was influenced by the Liberation Theologists during the eighties.
While there are historical links between religion and adult education in Ireland these are largely diminishing: at the moment there are no links between religion and formal adult education in Ireland.
Many institutions with roots in the Church have closed altogether. Examples of such institutions include the popular The Dublin Institute of Catholic Sociology, established to equip Catholics with a greater knowledge of Catholic Social Teaching and gave courses to the general public, of both genders and all social backgrounds, on topics as varied as political science, Irish culture, economics, history, drama, ethics and the philosophy of Marxism. In the 90s the Diocese closed down the Institute.
It is worth noting that some secular institutions have religious roots. Maynooth University has one of the longest established Departments of Adult and Community Education in Ireland. The University was originally a seminary for training priests and the adult education department grew out of its Sociology Department.
Berni Brady, Irish National Adult Learning Organization (AONTAS)
Czech Republic – pragmatic working life values dominate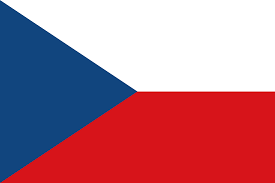 Religious influence on public education banned
In a systemic point of view, there is no link between religion and publicly provided adult education. On the contrary, there is a ban for any religious influence within public education. This means that educational content must be neutral in terms of religious content. This does not mean however that religious institutions could not run their own schools, which they do as we explain below. Furthermore, schools are allowed to teach religion as an additional subject.
Some religious organizations provide something similar to adult education – for example they prepare applicants of baptism within special teaching forms or train volunteers for missions to deprived regions of the world.
The Roman Catholic and Evangelical Church run their own nursery, elementary, secondary and vocational schools within the state educational system.
Today the value basis of Czech adult education could be said to be pragmatic. The aim is to develop skills for life and work, to obtain qualifications to develop careers or promotions.
Education and church once inseparable
The historical links between religion and adult education are strong as all education was once affiliated with the church. All teachers and wardens of old were clerics or other church people, and a recommendation of a church body was needed to get a job in education.
Petr Koubek, National Institute of Education and Tomas Sokolovsky, Free Art Records
The Netherlands – secular and church institutions coexist

Social debates with religious undertones
The Dutch educational system is based on liberal values of lifelong learning, individual personal development and an adequate preparation on vocational training with a focus on employability and participation in society.
In non-formal and informal education there are hardly any institutions with religious affiliations. In the past the link was stronger.
However, in the adult education field there are topical debates that have a religious dimension. These include euthanasia, abortion, family policy and sexuality. Another hot issue is the multicultural society, concretizing on actual issues such as integration and segregation, racism, tolerance, and terrorism.
In the non-formal field there is an active movement furthering dialogue between people with different backgrounds. Institutions in the field organize national and local events to bring people together for dialogue. Many of these activities are organized by humanistic organizations, but are also supported by collaborating churches.
Religious schools equal to public schools
In Dutch formal education, there are schools based on religious affiliations on all levels – due to the right to freedom of religion as stated in the Dutch Constitution.
Public, special (religious), and general-special (neutral) schools are government-financed, receiving equal financial support from the government if certain criteria are met. In practice, there is little difference between special schools and public schools, except in traditionally religious areas of the Dutch Bible Belt.  All school types (public, special and private) are under the jurisdiction of the Inspection of Education.
As a result, there can be Catholic, Protestant, Jewish and Muslim elementary schools, high schools, and universities.
Diminishing faith
Around the year 1900, according to statistics, only 2 % of the Dutch population were not affiliated to a church. Even until the 1950's it was quite unusual that a Catholic or a Protestant would go to a public school – they went to schools and social organizations affiliated with the church.
Over a hundred years later, the situation is totally different. In 2008, less than six out of ten Dutch belonged to a religious community and 70% prefer public education. Many think that separate religious schools lead to divisions in society.
Jumbo Klerq, The Elephant Learning in Diversity
Spain – strong integration role for adult education
Secular values dominate
No visible links exists between modern Spanish adult education and the church. Historically, the church has had a role in for example the education of the noble classes, and in past centuries, of the uneducated masses.
In today's Spain adult education operates on a secular value basis emphasizing work skills, democratic citizenship, equality and social inclusion. It must be remembered that adult education policies are independently managed by each autonomous community of the country.
Refugee crisis prompts intercultural training
A top priority for the non-formal field is Spanish literacy training for immigrants, which generally is very characteristic for Spanish non-formal adult education. Work skills training, English and technology-related offers are also very important.
Recently, following the current refugee crisis the adult education field is very much geared towards equipping volunteers and professionals with intercultural skills for welcoming refugees.
Rosa Maria Falgas, Catalan Association for Education, Training and Research
Malta – religious institutions active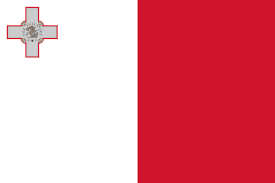 Parishes foster dialogue
On Malta, many religious institutions are adult education providers. There are historical reasons for this: Religious institutions historically were the first  -and for a very long time, the only- educators of local people hailing from all strata of society.
Parishes, parish centres as well as youth and family centres organise talks, discussions and activities which do not only include religious content but also other topics in the vein of a holistic formation for all persons.
Humanist values prevalent
Most adult education on Malta is based on values which emanate from the dignity of the human person.
The same is true of all adult education offered through religious institutions: values based on ethical and human values, the dignity of the human person and fundamental rights are dominant.
Fr Effie Masini, Delegate of the Bishop of Gozo for the Church Schools in Gozo