The current population of the Western world is older now than at any other time in history. The megatrend of extended life expectancy demands much more attention to be paid to lifelong learning and keeping mature people at workplaces.
The world is getting old. In past centuries, people used to die young but, thanks to improved healthcare, disease reduction, diet and exercise, we now live longer than ever before.
By next year, one-fifth of the population of some 13 western countries will comprise people over the age of 65, and by 2030 there will be 34 countries with the same demographic, according to a calculation by investor research service Moody's.
These countries will need people to remain in the workforce for longer than now as the fast pace of aging will have a significant negative effect on economic growth over the next two decades. As a result of this trend, the number of years spent in retirement are also increasing. Since 1970, the average number of years of retirement in the OECD has risen from 13 to 20 years.
Much more attention will have to be paid to lifelong learning, so that people are equipped to change jobs and spend a much longer retirement. People in the adult education field say that the idea that life fits into three segments – first education, then work and finally leisure and retirement – does not fit into how people live their lives now.
"Learning continues throughout the course of life, people are often in and out of the workplace as they change jobs and careers, and retirement is no longer a distinct event. People often need to work and also want to work well into the traditional retirement years, but they are looking for different things from work and may retire from one job to go and work in another," says Kate Schaefers, Executive Director of Advanced Careers Initiative from the University of Minnesota in the USA.
The advancements in technology and longer life have also meant a slow eradication of the 'job for life' concept. Adults are increasingly likely to need to re-train.
"The evolving workplace demands that people continue to learn and grow throughout their life. Higher education institutions need to be places for people to retool, re-career and renew as they navigate the realities of this new world of work," says Schaefers.
Kate Schaefers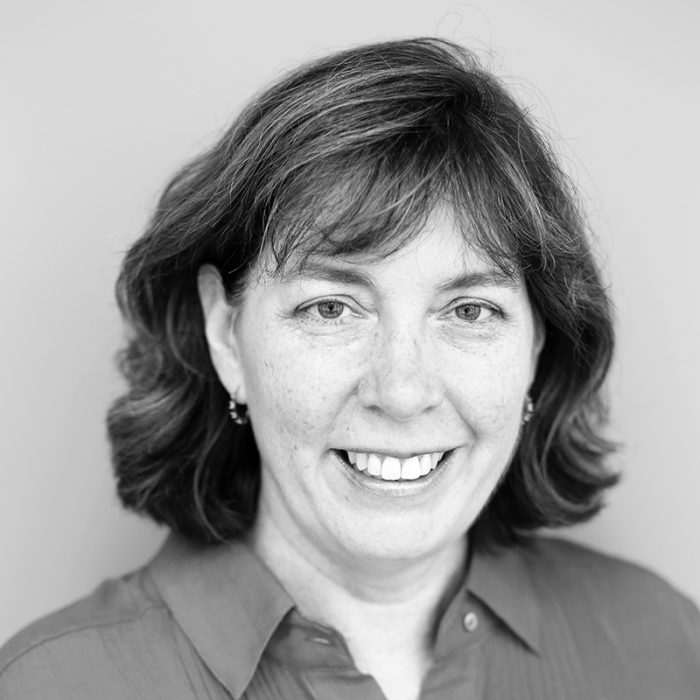 The multiple benefits of later-life learning
Research shows that staying active remains the best way to preserve health for as long as possible. Along with physical exercise however, studies have highlighted the importance of encouraging older adults to be mentally active as well.
"Adult education supports well-being in old age, as those engaged benefit from improved health, both mental and physical, and also from the increased social opportunities to mix and learn with others.  Keeping the mind and body active is important in maintaining both mental alertness and flexibility and strength," says Jill Westerman, the retired Principal of the Northern College for Residential Adult Education in the UK.
Jill Westerman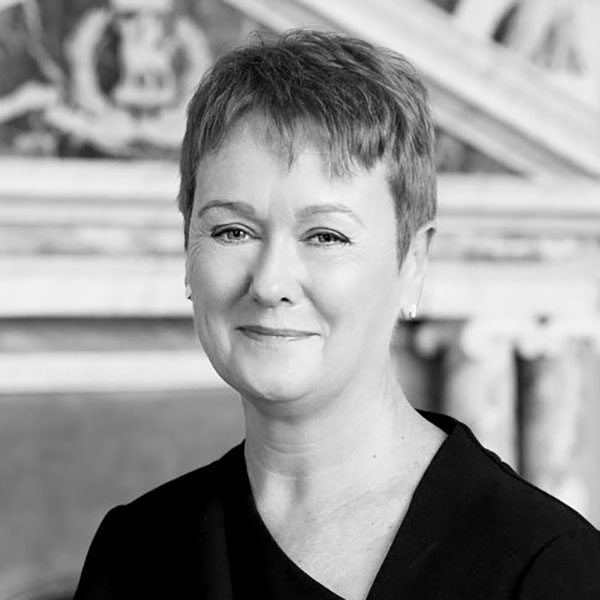 Retirement can be bewildering when social isolation and loss of purpose can cause anxiety in an individual.
"For a lot of people, what starts off seeming like freedom becomes a time of anxiety, isolation and loss of focus, and this is why adult education and lifelong learning are so important during this key life transition," says Ruth Spellman, CEO of the UK's largest voluntary-sector provider of adult education, the Workers' Educational Association (WEA).
There are many ways the elderly can continue to work for longer and be economically active, and there are the huge benefits of intergenerational learning in the community and within the family and each country's national productivity as a whole.
Keeping mature people at work can create overall benefits for the employer.
"Intergenerational learning is important. Older workers train or mentor younger ones and younger ones support older workers in modern working practices such as culture and technology," says Spellman.
"Training people isn't just about bringing older workers back in but ensuring everyone is learning at all stages of life and work," Spellman adds.
Ruth Spellman
The forgotten workforce
Somehow, despite the obvious benefits, pensioners are often the most forgotten group in employment, despite the fact that they have just as much to contribute as everyone else and more experience to share.
So how can people be encouraged to keep learning later into life? It's not easy, the experts say.
Having to switch careers, perhaps through redundancy, and perhaps being out of the workforce for a time require resilience and adaptability at any age, but amongst the elderly, it can be especially challenging. Firstly, people need to be psychologically prepared to stay in the workforce and adapt to new challenges. Many need to learn how to learn again, to be confident, to keep up with technology and to do mid-life reviews to help them plan for a longer future.
Societies are not great at helping people plan for their retirement or signposting them to adult education. Research launched by the WEA together with FETL, the Further Education Trust for Leadership and the Learning and Work Institute in the UK shows that some older people feel that they are too old to learn so they need encouragement, opportunities and to see what the benefits are.
This is a role for providers and society to tackle, Spellman says. Different approaches can be used to support more adults to engage in learning as they retire.
"These include ensuring that relevant provisions such as retirement courses are both available and well publicised. More flexible, short-term, local and low-cost provisions are needed. Communicating the role that learning can play in social and intellectual stimulation is important, and providing information on how to spend retirement enjoyably, such as taking up learning, are essential," she says.
Most adult education is focused on young people and not those who have left the workplace.
UMAC brings older adults back into the classroom for the benefit of both. Older adults and young adults have much to learn from each other.
"Apprenticeships have been the most heavily invested-in form of training in recent years and, although in theory they are for any age, in reality very few seniors take up apprenticeships. There also remains much bias against recruiting older workers so employers are less likely to recruit seniors, let alone train them, and there are lots of challenges around this that need to be addressed," Spellman says.
Discrimination towards the elderly in a changing society remains institutionalised. Gaining degrees and other acknowledgements can be a challenge for the elderly, and in fact higher education remains one of the most age-segregated institutions in our society, the experts note.
"We want to change that by creating opportunities for older adults to learn alongside young adults. University of Minnesota Advanced Careers (UMAC) is specifically designed as an intergenerational experience. Like initiatives at Notre Dame, Stanford and Harvard, UMAC brings older adults back into the classroom for the benefit of both. Older adults and young adults have much to learn from each other," Schaefers notes.
Social inequality hampers skilling
A widening gap between haves and have-nots exists and seniors, as those who need adult education and training the most, and the low skilled are currently the least likely to receive it.
"We certainly have disparities when it comes to access to education and training. The cost of education often falls on the student, creating barriers for many who can't afford the cost and time to retrain. Student loan debt is a big concern for students of all ages, yet ongoing education and training helps workers remain marketable in today's labour force," Schaefers says.
It's a problem that's too often been ignored, but it will become increasingly important for people's skills to be aligned with societies' needs as the burgeoning number of pensioners will have no other way to survive than to support themselves well into their golden years.
"Participation in adult education is 54% for higher income groups and only 26% for unskilled workers. Generally, more affluent older people tend to take up adult education," says Westerman.

Our society hasn't caught up with the idea of older people being economically active much later in life and what this means for individuals, communities and society as a whole.
Factors such as transport costs, time, role models, peer pressure and previous education experience can easily disadvantage the have-nots. Those who left school as soon as they could or are out of work are all less likely to start learning at a later age. Those out of work do not have the benefit of employer-led learning.
"Our students face challenges that are a direct result of social inequality, and adult education has offered them a way to overcome some of these. We see the benefits in the employability of our students, who also go on to become active members of their communities, developing new skills and growing in confidence, which in turn are passed on to their children and beyond," says Spellman.
Recognising ageism as the first step
The societal change of life expectancy is inevitable as any graph of this megatrend will show. In order for societies to take advantage of the older workforce, a cultural change needs to happen. There must be recognition that ageism is an issue and that older people have much to offer the work force and society.
"Our society hasn't caught up with the idea of older people being economically active much later in life and what this means for individuals, communities and society as a whole," Spellman says.
Any society will benefit from an educated workforce, and people themselves should be able to derive the health and social benefits, which come from access to education. Policymakers can minimise the burden of ageing by encouraging older workers to be educated and can keep people in work by raising the retirement age.
Employers and educators need to be much more open to recruiting older people, and institutions need to invest in appropriate education pathways for students of all ages.
"Adult education and training need to focus on helping peoples of all ages to become more resilient, flexible and open-minded about learning new skills, as well as offering support so that we can plan for our own ageing," Spellman concludes.
Older adults bring wisdom and experience to the workplace and any community. The young and old need each other, both now and especially in the future.
Authors
Pia Heikkilä
is a multilingual journalist and author. She has been based in South Asia for a decade and has contributed to several international publications such as the Guardian, Al Jazeera, the National and Global Post. She has authored two fiction books, which have been translated to several languages. Contact: piainkabul@gmail.com; Twitter: @piaheikkila
Show all articles by Pia Heikkilä