Internet has enabled everybody to access and share information. With smartphones in our pockets, most of us can use internet anytime, anywhere. Numerous mobile phone applications bring ease to our day.
This does not apply to Palestinians living in West Bank and Gaza. With a Palestinian sim card in your smartphone, you can barely send email.
Palestinians get by with the slow-as-a-snail internet
According to the International Telecommunication Union, 69 per cent of the world's population lived under 3G coverage in 2015.
When 3G was introduced 10 years ago, Israel banned Palestinian operators to provide 3G services. West Bank and Gaza have lived under the control of Israel since the 1967 war when Israel occupied the territories. Besides various economic restrictions caused by the occupation, Israel is also in charge of the data networks in the Palestinian territories.
Because of the 3G ban, Palestinians can only access the older 2G network. It allows sending messages and browsing internet but the data transfer is painfully slow. They are not able to use even mundane applications such as streaming music, GPS or updating a Twitter feed.
– Palestinians cannot enjoy the opportunities of the whole smartphone phenomenon because we don't have the 3G, elucidates Yahya Al-Salqan, Chairman of the Board for the Palestinian IT Association of Companies and CEO of Jaffa.net Software and Communications.
In the view of Al-Salqan, the lack of 3G is restricting Palestinians to exercise their democratic right to access information and participate in the worldwide discussion.
Slow connections have an effect on the education sector
Palestine is a small country with no vast natural resources. Therefore, a lot of emphasis is put on education, says Yahya Al-Salqan.
The investments in education have beard fruit: Earlier this year a Palestinian teacher Hanan al-Hroub won the global teacher award. However, the struggle for improving education in all levels continues.
– Access to information anywhere anytime is very important for the education. In Palestine, you don't have this access readily on your mobile like the rest of the world has, Yahya Al-Salqan says.
For a functioning internet connection, Palestinians must go home or a restaurant with Wi-Fi. Nevertheless, Wi-Fi connections are often slow, too. For example, the campus connection at Bethlehem University was about 100 Mbit/s in 2015, equivalent to fast home connections of private households in Scandinavia.
The youth are hit the most
The impact of no 3G is biggest on the youth. They are the ones who embrace technology, and who could greatly benefit of the opportunity to learn, share and discuss. More than 70 per cent of Palestinians are under 30 years of age. Simultaneously, the unemployment rate among young Palestinians reaches almost 43 per cent in 2016.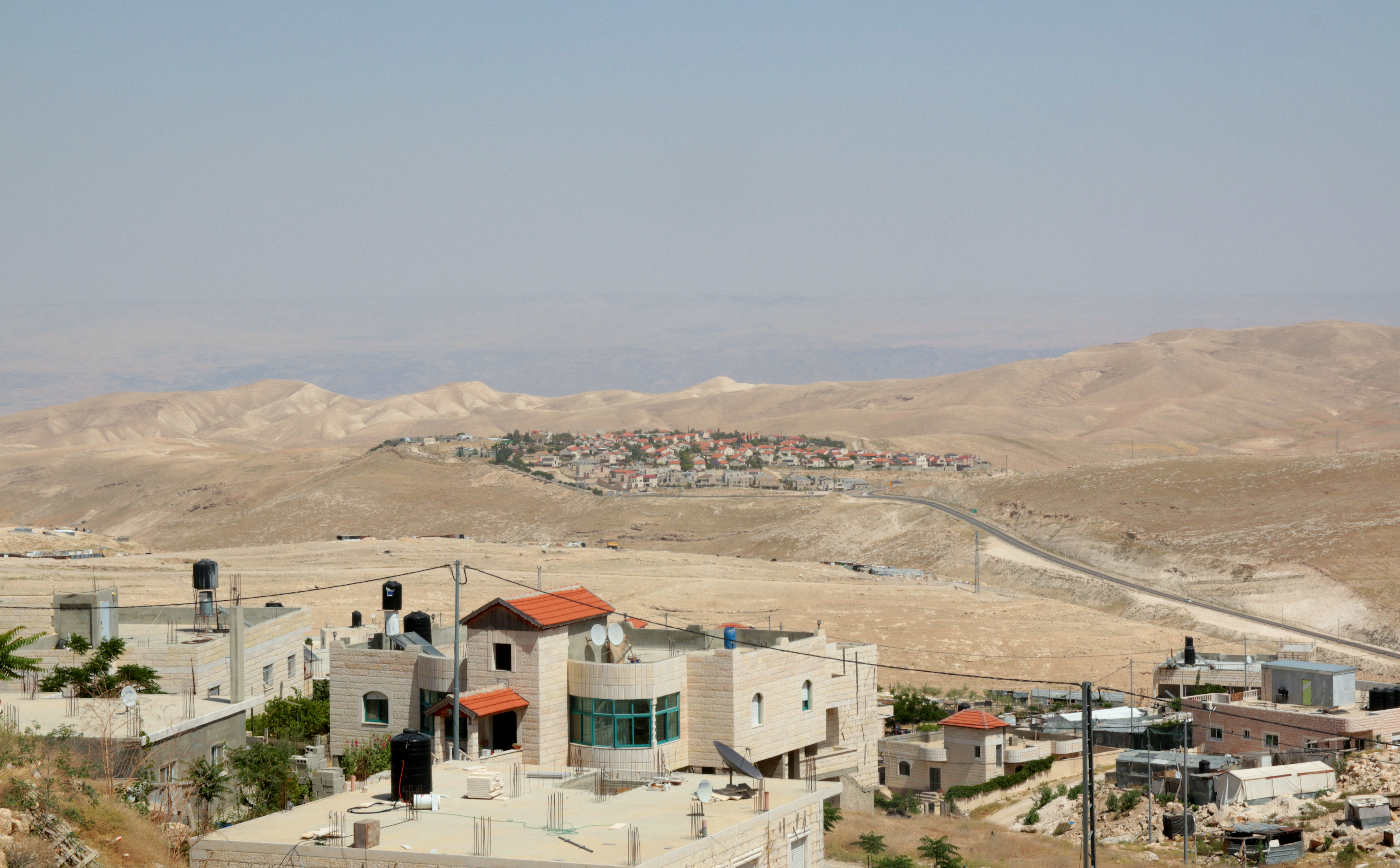 Israeli telecom operators offer 3G networks for the settlers living in the Israeli settlements, built in West Bank and considered illegal by the international community, while Palestinians in West Bank and Gaza have no access to 3G network. / Photo: Heidi Höök
Young Palestinian job seekers are also facing serious difficulties in finding a job after completing their education. While start-ups and accelerators have mushroomed in Europe, attracting the youth to look into hi-tech possibilities for employment, Palestinian graduates do not have similar opportunities. Palestinian start-ups and enterprises have several challenges to overcome.
Most importantly, companies need the fast internet to compete with the world's technology companies. Moreover, there are very limited home market opportunities for the Palestinian companies.
– We as a mobile technology company cannot even sell our products here in Palestine, notes Al-Salqan.
The contrast of Palestine and rest of the world feels even bigger when you think that Israel is heavily investing in hi-tech and has gained the reputation of 'the start-up nation'.
In theory, Palestinians can access the 3G network: by acquiring an Israeli sim card.
Israeli telecommunication operators have built their cell phone towers in the Israeli settlements in West Bank, typically located on hilltops. They are able to provide 3G for their sim cards, used by Israeli settlers and soldiers in West Bank. The Palestinians who have two sim cards use the Palestinian one to call their family and friends, and the Israeli one to access the faster internet.
This all happens on the cost of Palestinian operators. According to a recent World Bank report, 20 per cent of the Palestinian telecommunication market is seized by Israeli operators generating income in West Bank. The fiscal losses for the Palestinian mobile sector and the Palestinian Authority, for example because of uncollected tax, are remarkable.
The right to develop a modern information society
However, losses are not only financial. While elsewhere in the world, companies, governments, research centres and universities are looking for opportunities in e-health, e-commerce and e-learning, Palestinians' opportunities to develop next generation information society applications are constrained.
In the modern world having 3G network means that a country has a permit to develop.
After a long struggle for 3G, in November 2015 Israel and Palestinian Authority officials finally signed an agreement that allows Palestinian telecommunication companies to enable 3G coverage in West Bank. Nevertheless, it was only a signing of principles: The Israeli government now agrees, on paper, that Palestinian operators may provide 3G.
– There are still many details, says Al-Salqan. One is an agreement between Israeli and Palestinian operators. But the Israeli operators do not have an incentive to sign as it is a reduction on their income that they generate in West Bank.
Other challenges that lay ahead are for example being allowed to build the required infrastructure to provide cellular coverage, and being allowed to import the required equipment through Israel.
While the rest of the world is seeing first 5G networks with their unimaginable possibilities, Palestinians hope they could be part of and compete in the global development.
West Bank and Gaza form the Palestinian territories that have lived under the Israeli occupation since the 1967 war.
The conflict between Israel and Palestine is one of the longest in modern history. It can be tracked back to 1948 Israeli Declaration of Independency and the subsequent Palestine war. Israel has occupied the Palestinian territories of West Bank and Gaza since the Six-Day War in 1967.
Today Palestine is a state whose independency is disputed. The Palestinian Declaration of Independency took place in 1988 and by the end of 2015, 136 (70.5%) of the 193 member states of the United Nations had recognized the state, but for example Israel, U.S., and many powerful European countries have not recognised it.
In 2012, Palestine was granted the status as a non-member observer state in the UN.
The Oslo Accords are a set of agreements signed in 1993 with the aim to create a "lasting and comprehensive peace settlement" between Israelis and Palestinians. Still today, the accords remain the basis of relations between Israeli and Palestinian officials in West Bank.
According to the Oslo Accords, Israel is in charge of data networks and the assignment of frequencies for cellphone and cell data networks.