This year Christmas came early for adult educators. In the last week of November, MEP´s of the Committee on Culture and Education (CULT) voted for increasing the European Commission's budget for adult learning. The increase is far from marginal: the budget could triple.
Good omen for the future
The decision on the budget increase is not final. The European Parliament will vote on the text adopted by the CULT Committee in plenary next February-March. However, the Committee's stance is widely viewed as indicative of the Parliament's future decision.
Even the Parliament won't have the final say in the matter. After its decision the Parliament will enter into a trilogue with the Commission and Council to decide the final fate of adult education funding. A decision should be reached by early July 2013.
An advocacy win
The decision was a victory also for the European Association for the Education of Adults, which has lobbied for the budgetary increase for adult learning in the forthcoming programme. In the original Commission proposal the portion of adult education was low, only 2 % of the total budget. The CULT Committee decided to increase the budget earmarked for adult learning to 6 %.
– This is a big improvement, although a clear assessment is currently difficult as the overall budget is yet to be decided, says Gina Ebner, secretary general of the EAEA.
Grundtvig title remains
Additionally, the MEPs decided to keep the titles of subprogrammes, like Grundtvig for adult learning and Comenius for school education, on board. However, the focus of Grundtvig is likely to change somewhat.
-EAEA did not manage to convince the MEPs to include mobility for adult learners to the programme. Senior volunteering, however, will probably be possible in the new "Europe for citizens" programme, Ebner continues.
Some say no to YES
The Commission´s original proposal was to include all subprogrammes under the title "Erasmus for All". The CULT Committee decided to rename the programme "YES Europe" instead. First grunts of disapprovement are already being heard: for example France has stated that it will not accept the name, because it does not translate well across cultural and linguistic boundaries.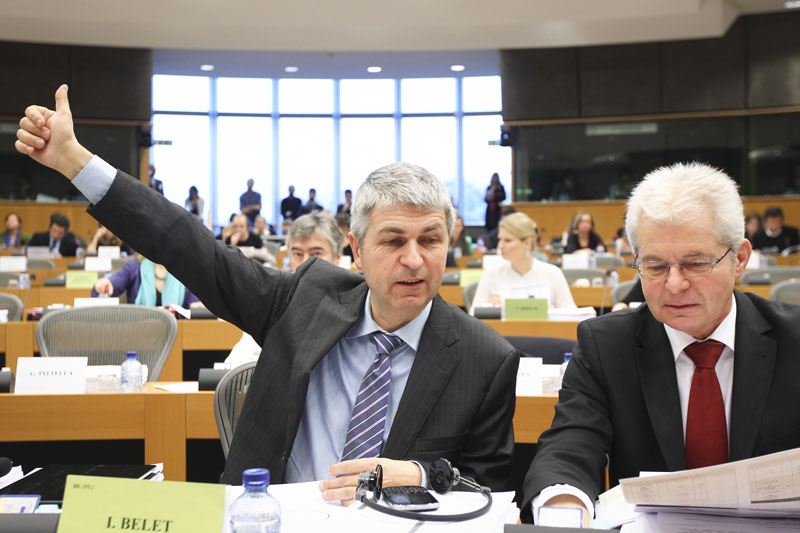 Photo: © European Union, 2012