Active citizenship – Orientation

Active citizenship is the golden ideal of democracy. Empowering learners into informed and enlightened societal actors is also a goal of adult education. We are also half-way through the European Year of Citizens, through which the EU draws attention to active citizenship.
Upon closer inspection, the ideal of an active citizen raises many questions. Who sets the limits within which the citizen is allowed to exert his or her activism: Is it the citizen him or herself or is the agenda set from top-down? To what extent does the term "citizen" make sense in a supra-national context, like the EU? Is active citizenship reserved to those with jobs, money and contacts: do marginal groups such as the disabled have a voice?
These are the main questions emerging from the contributions of this issue, along with the angle of adult learning. Many articles also bear witness to the transforming power of becoming active: engaging with one's environment and society is source of wellbeing and self-esteem.
In addition to active citizenship content LLinE offers topical non-thematic articles as well. You can distinguish thematic content in the list below by the (!) symbol.
InfoNet cooperation

This issue has been produced together with InfoNet Adult Education. InfoNet is a European project networking adult education journalists and other activists. LLinE and InfoNet are teaming up together to produce unique content for the adult education professional. This issue avails of InfoNet's continent-wide correspondent network and local expertise in several articles.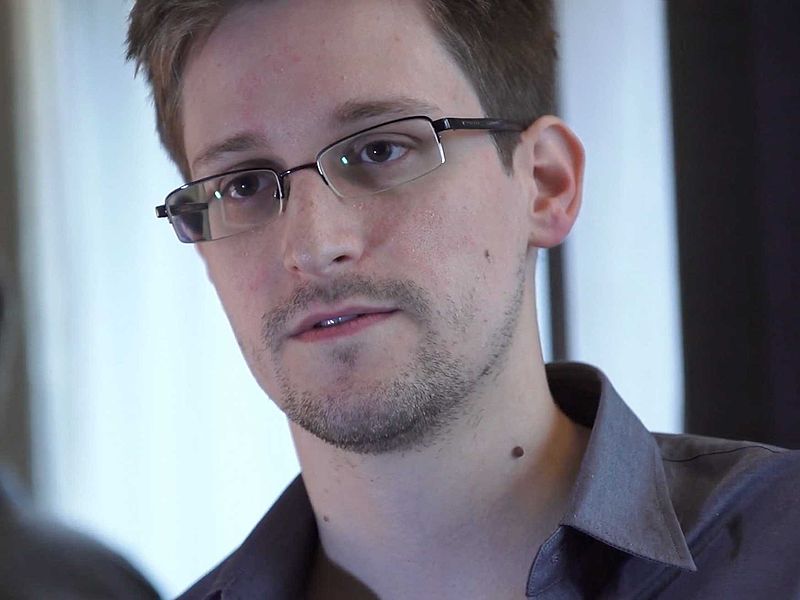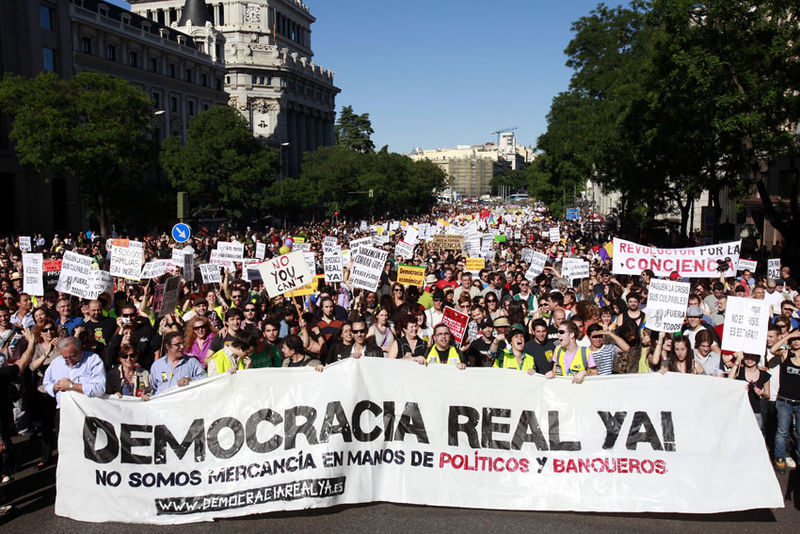 Active citizenship has many faces, some of them contested: From top to bottom, Edward Snowden, whistleblower of US digital surveillance practices, Spanish protesters affected by soaring unemployment, and adult learners.
Photos: Wikipedia, Anne Nisula
Intime Ontime
Haris Doukas
! Rethinking learning for citizenship: To be equal and yet different
The economic crisis has created an unprecedented climate of social instability in Greece. Citizenship learning is needed in situations where xenophobia and racism are emerging. A number of projects in Greece based on The Learning by Design Framework have already had positive results.
Tomáš Sokolovský
! Corporate social responsibility and employing the disabled- marketing, PR or untapped reserve?
In this opinion piece, Czech project consultant Tomáš Sokolovský argues for an inclusive human resources policy: people with physical disabilities are often overlooked in recruitment, with the assumption that they are a liability and extra cost to the employer. The opposite is true, argues Sokolovský.
Natalija Vrecer
! Building inclusive societies through active citizenship
This contribution grounds the argument made by Tomáš Sokolovský in the previous article in practice. The author, from Slovenia, documents the good practice-collecting activities of a Grundtvig project Step In! One of the highlighted practices is to employ vulnerable groups such as the Roma and the blind in employment counselling centres.
Annaleda Mazzucato
Last in the series of short Grundtvig project articles we feature the Italian-coordinated "Knowledge Volunteers-TKV" in which seniors were taught ICT skills by young peer learners. The low-threshold human contact alleviated "technology-fear" for the older learners.
Markus Palmén
A music school for disabled learners promotes artistic equality in Finland. Read and listen!
Research
Nick Zepke
! Three perspectives on active citizenship in lifelong and life-wide education research
Read Nick Zepke's opening article on research perspectives to get to grips with past and present academic scholarship on active citizenship.
Carmel Borg and Marvin Formosa
! * Active citizenship and late-life learning in the community
This paper argues against apolitical views of active citizenship and foregrounds Education for Critical Active Citizenship (ECAC). ECAC is based on the understanding that there is no education outside the social realm and, therefore, a critical reading of the social and economic realities of adults is fundamental to competent citizenship. The authors problematize the hegemonic notion of late-life learning as a vehicle for economic productivity and propose an alternative vision for engagement of seniors in the civic life of their communities. Two, community-based, late-life learning projects in Malta illustrate how ECAC can promote personal as well as social transformation.
Katrien Van Poeck and Joke Vandenabeele
! Sustainable citizenship as practice
This article starts a series on "Learning and the Environment", focusing on the learning challenges posed by climate change and the need for sustainable lifestyles. Belgian researchers Van Poeck and Vandenabeele approach environmental learning from an active citizenship angle: active sustainable citizenship is not just acquiring a "correct" mindset and a set of given competences. Democratic educational practices and an inquisitive attitude are more important.
Marcella Milana and Massimiliano Tarozzi
! * It's about us! Reflections on Education for Active Citizenship within the European Union
As we celebrate the EU year of the Citizens, Milana and Tarozzi take a critical look at the very concept of citizenship. The EU promotes citizenship education, the authors argue, more as a strategy for legitimising the Union rather than a participatory practice aimed at fostering democratic processes within Europe.
Romina Müller and Saara Repo
* Careerists or educational aspirants?
Little research exists on lifelong learners' motives for studying at university level. This paper fills this gap and gives LLL program designers important insight into learner profiles. The authors examine the motives for studying at two Nordic and one German university, which all three have innovative models of lifelong learning programmes. Cluster analysis identified three groups – the careerists, the degree orientated and the educational aspirants.
Policy
Dennis Shirley
We remember the Third Way from the politics of Clinton and Blair, attempting a balance between laissez-faire and "big state". In basic education this meant a focus on testing and ranking. Dennis Shirley argues for a Fourth Way, with less testing and competition and more learner and parent involvement in education planning.
People
Clara Henriksdotter
! Active citizens: a task for schools
-an interview with Li Andersson
Young Finnish politician Li Andersson shares her views on promoting active citizenship: for her, citizenship education should start early on, in schools. The language we use when talking about civic activity also reveals our hidden attitudes about it.
Anne-Marie Montarnal
! Know yourself! – living with dyslexia
Dr Anne-Marie Montarnal is a founding member of the European Dyslexia Association. In this personal contribution she draws from her personal experience as a mother of a dyslexic son. She outlines a path for the dyslexic from self-awareness to self-advocacy and active citizenship. Her practical insight is extremely useful for teachers working with diverse learners with dyslexia.
Advocacy
Markus Palmén
! Silver screen in the service of learning
The project FILM-IN won the EAEA's Grundtvig award for "Active citizenship and transnational solidarity" this year. FILM-IN tapped into a universal love of cinema, involving vulnerable groups in film production. The project harnessed the learners' creative potential into the service of finding one's own voice.
Christina Gerlach
! EAEA aims at more diversity in adult education
Targeting vulnerable groups with outreach schemes involves the danger of forming problem groups and thereby reinforcing exclusion. Gina Ebner and Ricarda Motschilnig of the EAEA talk about their upcoming outreach project OED and explain how they will avoid this pitfall.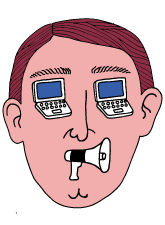 Issue picture by Eevi Rutanen
* Double-blind peer reviewed content