Publication of the PIAAC results in October 2013 was, to many, a good day for the public recognition of lifelong learning. PIAAC acknowledged that learning depends increasingly on nonformal and informal learning and went further to call for more accessible adult education. Advocates' quickly recognised the importance of the results for their work.
In this way PIAAC seems to have given high-profile backing to adult education advocates who have been beating the drum about the importance of lifelong learning for decades.
LLinE asked advocates in three countries, Slovakia, Spain and the UK, how they have used PIAAC in their work since the autumn publication.
The countries selected reflect different scores of PIAAC results: Slovakia scored above OECD average in literacy and numeracy, the UK was close to the average, with Spain remaining last in numeracy and second to last in literacy.
Read also PIAAC shaping policy? in this issue where policy makers respond to the advocates speaking in this piece.
(click on country titles for country-specific PIAAC score)
"Adult education law is about to change"
Klaudius Silhar, President of Association of Adult Education Institutions in the Slovak Republic
The mission of the Association of Adult Education Institutions in the Slovak Republic (AIVD) is to associate institutions and individuals which deal with adult education and to promote their common interests in accordance with needs of Slovakia. During the over 20 years of its existence, AIVD has been involved in the preparation and implementation of legislative, organizational and financial measures in the field of adult education.
Have you used the PIAAC results somehow in your advocacy work?
-We have used them many times. We first published a press release about PIAAC in which we focused on the Slovak PIAAC profile in comparison with other EU countries. The results were promoted and discussed during the Lifelong Learning Week in Slovakia in November 2013, organized by us.
AIVD also actively participated at local conferences where the results were discussed.
What specific points and results have you raised from the PIAAC material?
-The information that a fifth of adults in Slovakia has no experience with computers or lack very basic computer skills is mind-bending. This phenomenon is connected with limited access to adult education: there is no financial support instrument for AE. This leads to poor participation: according to Eurostat, the lifelong learning participation of adults in Slovakia (3,1 %) is significantly below the EU average.
In your estimate, what impact has your advocacy work, using PIAAC, had?
-There have been more than 150 conference participants and stakeholders in our events. Our Lifelong Learning Week campaign on Facebook reached more than 25 thousand people. So, the discussion has been started and will go on in 2014. We are preparing further steps.
On a more general level, has something changed in your country's education policy following PIAAC?
-Slovakia needs a financial instrument that will help adults participate in education. Otherwise, the gap between the high skilled and those with insufficient competences will continue to increase. There is a need to move from a reliance on initial education towards fostering lifelong, skills-oriented learning, and public investment in infrastructure of adult education should be adequate. A forthcoming legislation change enabling more investment into the adult education infrastructure offers a good opportunity to push through points stated above. Until then we are just discussing.
"PIAAC counterbalances PISA"
Carol Taylor, Development and Research Director, NIACE
NIACE is the UK's national adult education body, working to influence and shape public policy to show government and other decision-makers how more, different and better adult learning has important public as well as private benefits.
Have you used the PIAAC results somehow in your advocacy work?
-We have posted about PIAAC on our own blog,written about it in a national newspaper, The Guardian, and briefed the education officers of trade unions on its findings.
What specific points and results have you raised from the PIAAC material?
-PIAAC is such a rich resource that it can be used in many ways. Within the UK its main value (along with the more-established BIS survey) is in framing a debate about why England appears to perform relatively poorly compared to many other countries. In addition, it has prompted some interesting questions about performance in Scotland and Wales which were not part of PIAAC.
What advantages and limitations does PIAAC have as an advocacy tool?
-PIAAC is remarkably dense and information-rich and, of necessity, the national media focus on the most newsworthy findings and sometime over-simplify them. The messages are often rather more complex and nuanced.
What impact has your advocacy work, using PIAAC, had?
-The great virtue of PIAAC is that it counter-balanced reports about PISA. In doing this it helped promote a notion of continuing lifelong learning rather than simply initial education.
On a more general level, has something changed in your country's education policy following PIAAC?
-We believe that the impact of PIAAC will be felt in the longer term rather than today or even tomorrow. The fact that policy analysts are challenging the survey methodology is a sign that it is being taken seriously and that its findings are shaping how we think about learning and skills.

"PIAAC is not reliable"
Rosa M. Falgàs, President of ACEFIR, the Catalan Association for Education, Training and Research
ACEFIR is an NGO that brings together education professionals to launch education activities and to further awareness on the importance of education.
Since October 2013, have you used the PIAAC results somehow in your advocacy work?
-Advocacy was not one of our original main goals. We nevertheless attended seminars on PIAAC and met with some key experts such as PIAAC project manager William Thorn and Oscar Valiente of the University of Glasgow. After these encounters, we decided to get active. We have publicized PIAAC on our website and at the Google+ Community "Literacy and Basic Skills"
We try to take part in any forum where this matter is discussed and where we have an opportunity to speak. It is true that in our country there is a lot of talk about the PISA report, but not much about the PIAAC. You only hear about PIAAC in highly specialized Adult Education circles or in the media at the time of the results publication.
What specific points and results have you raised from the PIAAC material?
-Many adult education professionals feel that in Spain, the tests conducted were not reliable.
We have seen examples of eight questions from the PIAAC test question battery that were used in Spain. In some of them there are errors in terms of which is considered the correct answer (this is the case of 2 of the 3 calculus questions.). In others there are errors in spelling, syntax, translation or the use of vocabulary and expressions which are not common in the variety of Spanish spoken in Spain. The wording of the questions sounds foreign and out of context of Spanish everyday life.
We suspect that some of the tests must have been given to some external service for marking and this external service corrected them mechanically, not taking into account the mistakes in the marking sheet they were given.
I have a concrete example. In the numeracy section of the test, there was a question where you had a picture of a thermometer gauge. The task was to calculate a drop in temperature.
Photo: OECD
Apparently the gauge points clearly at the temperature in Fahrenheit degrees but not so clearly at the temperature in Celsius. This makes calculation in Celsius more difficult. Plus, the result of the calculation for the Fahrenheit degrees is a positive number, while the result in Celsius is a negative number, which makes calculation more difficult. If the same test was given to all the countries, then countries using Fahrenheit were at an advantage when answering this question.
What is very noteworthy is that, in Spain, the Ministry of Education decided not to include the IT (problem-solving in technology-rich environments) test. But for most of the reading and mathematical skills tests, answers are compared between those who used IT support and those who did not, and conclusions are drawn from this.
These comments are drawn from conversations with different people taking part in the presentation of PIAAC in Barcelona and the seminar on PIAAC organized jointly by two universities in Barcelona (UB and UAB), to which different organizations were invited, ACEFIR among them. Several people who had read the PIAAC report and had studied it, made the comments above.
What advantages and limitations does PIAAC have as an advocacy tool?
-It is only important to us in as far as it sparks debate about adult education in our country, where unfortunately this matter does not generate a lot of concern. Nothing has changed in Spain's education policy since the publication of the results.
We aim for an impact in the future through, as from now on, ACEFIR, together with other organizations and universities, are going to put together courses and training sessions about PIAAC and its relevance.
This article is produced in cooperation with the InfoNet adult education correspondents' network.
---

Call for information!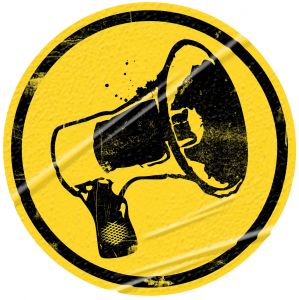 Do you think PIAAC testing was flawed in your country?
As Rosa Falgàs writes above, Spanish adult educators feel PIAAC testing was flawed in their country. They point out problems in the translations and wording of the test, in the marking and in comparability.
We call to organizations and individuals with similar experiences: please share them with LLinE. Email LLinE editor at markus.palmen@kvs.fi and explain how you feel PIAAC testing went wrong in your country. We will investigate further and write about it in LLinE and InfoNet!