Rush hour in Tokyo. Japan is PIAAC top scorer, crediting the schools system for its success.
Photo: Chris 73
In the article What we did with PIAAC of this issue, advocates in three countries, Slovakia, Spain and the UK explained how they are using PIAAC in their advocacy work.
In this piece, education ministries reply to the advocates. Educational policy makers in Slovakia, the UK and PIAAC top-scorer Japan explain how PIAAC results shape their education policy. The education ministry of Spain declined to comment.
Slovakia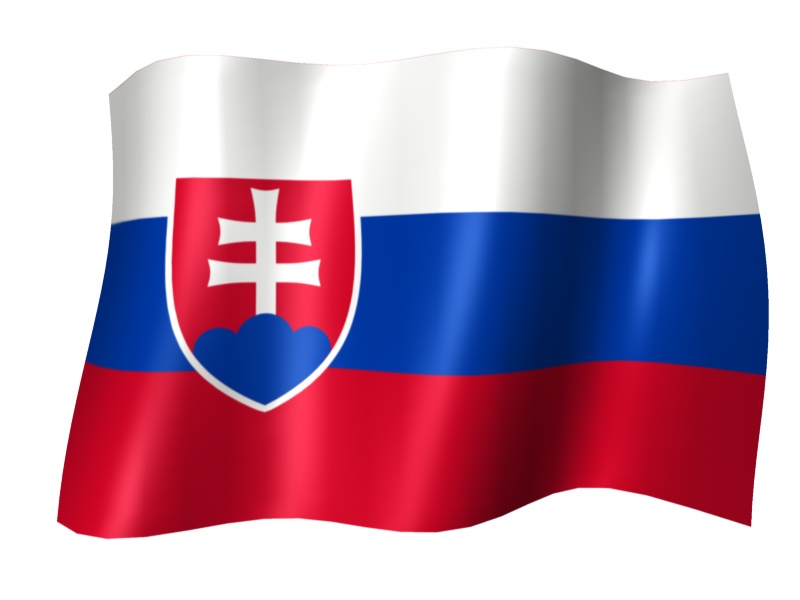 Photo: Robo Blazek
Advocate's words
Klaudius Silhar of the Association of Adult Education Institutions wrote:
"Slovakia needs a financial instrument that will help adults participate in education. Otherwise, the gap between the high skilled and those with insufficient competences will continue to increase. There is a need to move from a reliance on initial education towards fostering lifelong, skills-oriented learning, and public investment in infrastructure of adult education should be adequate."
Policy makers' response
Ildiko Pathoova, International Cooperation, European Affairs and Lifelong Learning Division
Ministry of Education, Science, Research and Sports of the Slovak Republic
Computer and youth skills are a challenge
In general, citizens of Slovakia showed quite good results in literacy and numeracy skills in PIAAC; On the other hand, computer skills were unexpectedly low: in Slovakia only a quarter of adults aged 16 – 65 are between levels 2 and 3 of the proficiency, more than 20% of them either lacked the ability to use a computer or showed such a low level of these abilities, that they failed to take the problem solving test.
The other notable skills challenge for Slovakia is the deterioration of skills over the lifespan: the younger generation scores only 2 points better than the overall population.
Thirdly, the results of the PIAAC survey suggest that there is a real pool of highly skilled individuals, who are out of the labour market. Among the high skilled population, 24 % are inactive young people.
Legislation change is on its way
Slovakia´s proposals to meet these challenges are based on:
Taking steps to attract young people into the teaching profession to raise educational outcomes;
Digipedia 2020, a new programme aiming to integrate ICT into education, was approved at the beginning of this year;
In order to fulfil the requirements of the labour market, the formal system of education in relation to the vocational education and training is introducing strategies to work-based learning, employers are invited to comment on state VET programmes, there is a systematic approach to make learning outcomes visible and to start a recognition process of non-formal and informal learning thanks to the national project on National System of Qualification.
PIAAC proved that people should continue to learn throughout their entire life. There is an urgent need for re-skilling and up-skilling as participation rate in adult education is below 5% – the lowest among participating countries in the survey.
In order to increase adult learning another national project was launched last year which is focused on career guidance. In the centre of attention are the standards for the quality assurance of adult learning and setting up the criteria for recognition of the learning outcomes gained by non-formal and informal pathways.
The question of more public investment into the infrastructure of adult education is only possible to achieve by introducing changes into our lifelong learning act, which is planned to be ready by October 2015.
The UK (England and Northern Ireland)
Advocate's words
Carol Taylor of NIACE wrote:
"Within the UK, PIAAC's main value (along with the more-established BIS survey) is in framing a debate about why England appears to perform relatively poorly. …The impact of PIAAC will be felt in the longer term… The fact that policy analysts are challenging the survey methodology is a sign that it is being taken seriously and that its findings are shaping how we think about learning and skills."
Policy maker's response
Matthew Hancock MP
Skills and Enterprise Minister
Matthew Hancock
Source: Policy Exchange
Focus on maths and English
We are determined to raise the standard of English and maths and increase the level of skills in the economy. This requires us to improve the performance of the school and further education sectors by setting challenging aspirations and high expectations of learners and providers. The OECD PIAAC survey gave a clear message of the continuing need to do this and to urgently address the poor basic skills of young people in England.
We have embedded English and maths in all our major programmes, including apprenticeships and traineeships, and within study programmes for 16-19 year olds to ensure people understand the significance of these subjects.
We encourage a wide range of provision so that adults can learn in the way that suits them, for example, by workplace learning, learning in community settings, through traditional college courses and using technology and online learning.
Analysing poor youth performance
We are also undertaking analysis of why young people (16-24 years old) in England performed relatively poorly in literacy and numeracy compared to other OECD countries; how skills improve after young people leave full-time education; and the relationship between skills, employment and the use of skills at work, in particular to how low skills relate to labour market participation. We are also analysing the PIAAC data to understand better the characteristics of high-performing and improving countries that could inform future adult basic skills policy, delivery and the application of skills by adults in England. We work closely with a range of stakeholders and key partner organisations including employers and colleges across the public and private sector to support learners to develop and improve these vital skills.
Japan
Atsushi Kogirima
National Institute for Educational Policy Research (NIER) Japan
Aim even higher
Researchers and policy makers have noted that Japan reached best average PIAAC scores in literacy and numeracy among the participating countries and the smallest proportion of those with low proficiency levels. This is generally credited to Japan's post-war school curriculum that has consistently stressed basics and fundamentals.
Policy makers also recognise the following three challenges in Japan:
• It is required to increase the proportion of those with the highest level of proficiency.
• There is a need for the informatisation of education to improve ICT skills among a wide range of generations.
• We need measures to increase the productivity of society as a whole by making use of the world's top level of skills.
Skills don't translate into earnings
As it has not been long since the release of the PIAAC results, few analyses and policy implications based on them have been derived. Our institute NIER is planning to draw policy implications by analysing PIAAC data for the next one year.
We are planning to investigate the following issues.
Associations between skill proficiency and employment and earnings. There is a weak association between them in Japan and we must work out countermeasures.
The methods of improving ICT skills among adults, because their frequency of ICT use is reported to be low.
Associations between the field of study at university and skill proficiency, because few studies have investigated such a question in Japan.
Pros and cons of PIAAC
One of the advantages of PIAAC is to offer opportunities for international comparison and detailed analysis. On the other hand, the survey is limited in that it directly measures only part of the cognitive skills and not other abilities required for adults such as inter-personal relations skills and creativity.