PIAAC – voices behind the study
The subtitle of this issue reveals what we have tried to achieve through this collection of materials. Give a voice – and a face – to an otherwise easily faceless mass survey. We want to share the experiences of the people who designed the study. Listen to the very people whose skills the survey wants to measure. Give a forum to those critical of the survey. Hear from the decision makers whose task it is to use the study's findings to draft policy.
This issue is produced in cooperation with the InfoNet adult education correspondents' network.
Intime Ontime
First results: PIAAC calls for equality in lifelong learning
A summary of PIAAC results' central message
Research
Bernhard Schmidt-Hertha, Johanna Gebrande and Jens Friebe
PIAAC is limited, argue the authors, in that it ignores the older generations. This insight led to a further study CiLL, which analyses 66- to 80-year-old's skills in Germany. Its findings point to the underused potential of senior citizens.
William Thorn
Riding on unfinished rails-designing PIAAC
William Thorn, OECD's PIAAC manager shares experiences on designing the mass survey. What would he do differently next time around?
Maurice de Greef, Saskia Brand-Gruwel and Halszka Jarodzka
PIAAC results: need for new approaches in improving adult literacy *
This article focuses on the literacy findings of PIAAC: adult literacy must be improved. New approaches are needed however, as literacy education includes more than just linguistics. The influence of emotions in the learning process and the practical implication of new technologies, such as eye tracking, might provide a valuable contribution to this work.
Policy
Creating jobs is the best way to promote learning
Most of nonformal learning occurs in the working place, argues EU Commission's Jens Fischer-Kottenstede, policy officer for evidence-based policy.
PIAAC shaping policy? – official voices
In the article What we did with PIAAC of this issue, advocates express their policy wishes based on PIAAC results. In this piece, education ministries reply to the advocates of their country. Furthermore, PIAAC top-scorer Japan explains how they plan to aim even higher with education policy.
People
Citizen's panel – Skills: building blocks for goals
Five European learners discuss what work skills mean for them. Their different backgrounds are reflected in the answers but one thing is common: acquiring new skills is the foundation of future dreams and goals.
Markus Palmén
Self-reflection is skills maintenance
-voices from the workplace
Are PIAAC findings and recommendations relevant in the daily hustle and bustle of the workplace? Two professionals from different fields discuss their skills. The essential question is: how do I keep track of my own learning needs?
Advocacy
What we did with PIAAC – advocates at work
LLinE asked advocates in three countries, Slovakia, Spain and the UK, how they have used PIAAC in their work since the autumn publication. Read also the article PIAAC shaping policy? for policy makers' answers to the advocates. Spanish adult educators feel PIAAC testing was flawed in their country, pointing out problems in the translation, marking and comparability of the survey. LLinE calls organizations and individuals with similar observations to come forward.
Ricarda Motschilnig
Active citizenship and non-work related aspects of PIAAC
PIAAC results are commonly interpreted from the point of view of work skills. The results, however, have relevance outside the work context as they shed light on how skills are related to active citizenship, and social cohesion. A clear relation can be drawn between good literacy skills and traits such as trust and social engagement.

• Double-blind peer-reviewed material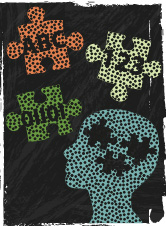 Issue picture by Aura Vuorenrinne