How should we go about cataloguing artistic skills? Is the mere thought of reducing art to a catalogue of skills an affront to the artist's creativity? Isn't art an end in itself? These questions were discussed in Évora, Portugal during a recent workshop framed in the European Year of Skills 2023.
The term "skills" isn't a word that usually generates a lot of enthusiasm in artistic circles because it fails to capture the excitement and the holistic horizon of the creative space. In the past, art and design have struggled with the idea that they are a sector at all. Artists don't want creative work to be judged in terms of technical proficiency, as if they were operating a machine or auditing a balance sheet.
In May, Évora's ELIA Academy, Europe's largest network of art design academies, hosted a triple-loop workshop whose aim was to challenge those positions. Professors, artists, students, people involved in cultural management as well as specialists in curricular development from the world of art and design set out to identify skills needed by art school graduates. Nowadays many art graduates are moving into roles they would not have traditionally taken in the past, such as entrepreneurship.
The workshop sought to raise awareness around the explicit and implicit skills sets that will help those people find roles in shaping the economy and society, even if they do not choose to pursue careers as artists or designers.
The workshop brought together professionals and students connected to creative higher education from across Europe and the UK, as well as Brazil and Israel. It was framed in the European Year of Skills and organised by a pan-European project, Cyanotypes. Cyanotypes is a skills-building alliance across the creative sector attempting to develop a framework to discuss the artistic community's skilling needs, both now and in the future. Its goal is to match what is happening in the learning space with what is happening in the labour space.
The aim was to raise awareness around the skills that will help find roles in shaping the economy and society.
Although not a term familiar to everyone, triple-loop learning is useful for addressing changes and challenges imposed by new contexts and technologies. It is about creating learning strategies that encourage complex problem-solving. It is about learning how to learn.
Single-loop learning can be summarised as adapting thought and action within an existing framework; thinking at the individual level in terms of "Am I doing things right?" Double-loop learning entails reassessing the assumptions that guided the actions that led to a given result. This means creating new categories and models for pilot projects at the organisational level. Thinking in terms of: "Are we doing the right things and using the right methods?" Triple-loop involves reassessing the bigger picture and the rules themselves. It means reimagining learning and asking the question: "How did we decide on what things were right in the first place and why?"
Skills for the world beyond
The workshop in Portugal offered an opportunity to apply a triple-loop learning approach to creative arts curricular design in higher education. In particular, it was about getting people to think about curriculum as something that has implications beyond the bounds of the art academy.
It was also about making the participants think about the language that is needed to create connections between the academy and the world beyond. More importantly, the goal was to make people think about why using the triple-loop approach is so important.
"We're not in a conversation about skilling. We're in a much bigger conversation about innovation and what we need to do to re-contextualise our own activity, both on the learner's side and on the educator's side – focusing on the ecosystemic layer," said Soenke Zehle, co-founder of the Experimental Media Lab at the Hochschule der Bildenden Künste Saar (HBKS, Academy of Fine Arts Saar) and one of the facilitators of the event.
In short, it's not enough to simply define skills around an academic ideal of what an artist should know and be capable of doing. Those skills need to be considered from the point of view of the organisations that are looking for new recruits but also, importantly, broader concerns like the need to respond to the challenges of AI and climate change facing contemporary society.
Shared language for shared understanding
The core of the workshop focused on the kind of language needed to build a shared understanding of the skilling narrative across the sector, going beyond a simplistic reference to labour market gaps and shortages.
The kinds of transformative skills that will be needed in the future, like reconciling tensions or taking responsibility, are best acquired through partnerships. This means multiplying the student's experiences, either working within similar organisations, or radically different ones, like NGOs, labour unions and environmental organisations.
To make that happen effectively, a common language is needed to facilitate communication as students move up the education ladder, then into hands-on training and employment. Everyone involved in these partnerships should be using a shared language, framing their shared goals.
A common language is needed to create connections between the academy and the world beyond.
Reflecting that need for partnerships, the attendees of the workshop included educators, students, curricular designers and people from cultural management. During the workshop, people had many and very different conversations.
However, there was general agreement that discussing the words used to describe skills sets from different perspectives is a necessary step forward to better understand incentives and needs.
"My group was really from diverse backgrounds," said Pedro Etzke, an architecture student at Évora University who attended the workshop. "It's interesting to learn how to identify skills in a professional world, because you have to know how to present yourself and how to highlight your own skills. And as part of that process, you need to know how to describe them."
In addition to exploring the biggest societal skill needs around ChatGPT or climate change, there was also a focus on basic learning skills.
"They [Educators] somehow felt attached to the way they do things, the way they teach," said Sónia Alves, co-facilitator at the event and part of the K8/HBKS team. "And they want students to be like they used to be. However, things are different and so we must think differently to approach them. The purpose was to make them feel like they were opening towards a new way of approaching education and the way they teach, and I think that was achieved."
All educators can at times be tempted to fall into wishful thinking or nostalgia – dreaming of model students or administrative teams in perfect sync with the needs of the faculty. But by placing the discussion in a much wider context that considers other organisations as well as contemporary societal challenges, the reflection on how to prepare for the future is greatly enriched.
The purpose was to help to open towards a new way of approaching education and the way of teaching.
This re-appropriation of the language of learning also sparked a more fundamental re-evaluation of the challenges facing creative sector educators, graduates and professionals.
"Now I can more accurately work to understand this common language and also try to identify some skills that I could improve or that are relevant to this competitiveness of the professional world," said Pedro Etzke.
From a follower to a leader
In short, by encouraging people to rethink the way they think, Cyanotypes hopes to challenge short-term attitudes to skills and skilling or formal versus informal learning. Rather than seeking to address society's problems by defining a list of the skills needed to fill gaps in the labour market, the project is initiating a much broader conversation about public value and the creative education sector's role in generating that value.
While this means defining concrete skilling areas and skill sets, it also means actively connecting the sector to today's burning issues such as AI or climate change.
Among other things, this entails reassessing how the cultural sector could gain from drawing more intensively on advances in tech, as well as thinking more critically about the creative community's climate shadow. By engaging with these broader questions, Cyanotypes Project hopes to be able to help the creative sector become a leader in transition rather than a follower.
The Integrate Triple Loop workshop
aimed at addressing the needs and skills gaps in cultural and creative industries by rethinking curricular and organisation design
brought together various professions including artists, professors, people in charge of training problems, academics in curricular development as well as the European body for innovation, EIT Culture and Creativity
a central aim was to explore the need to build a shared language that will allow the creative sector to communicate more effectively with contacts in business, entrepreneurship or administration
was organised by the Cyanotypes Project, whose aim is to tackle questions around the creative sector's potential for innovation and competitiveness
is one of many events framed in the European Year of Skills 2023, which seeks to help companies address skills shortages in the EU and to promote a mindset of reskilling and upskilling. It aims to provide momentum to reach targets for adults in training and employment as well as reinforcing digital skills
Authors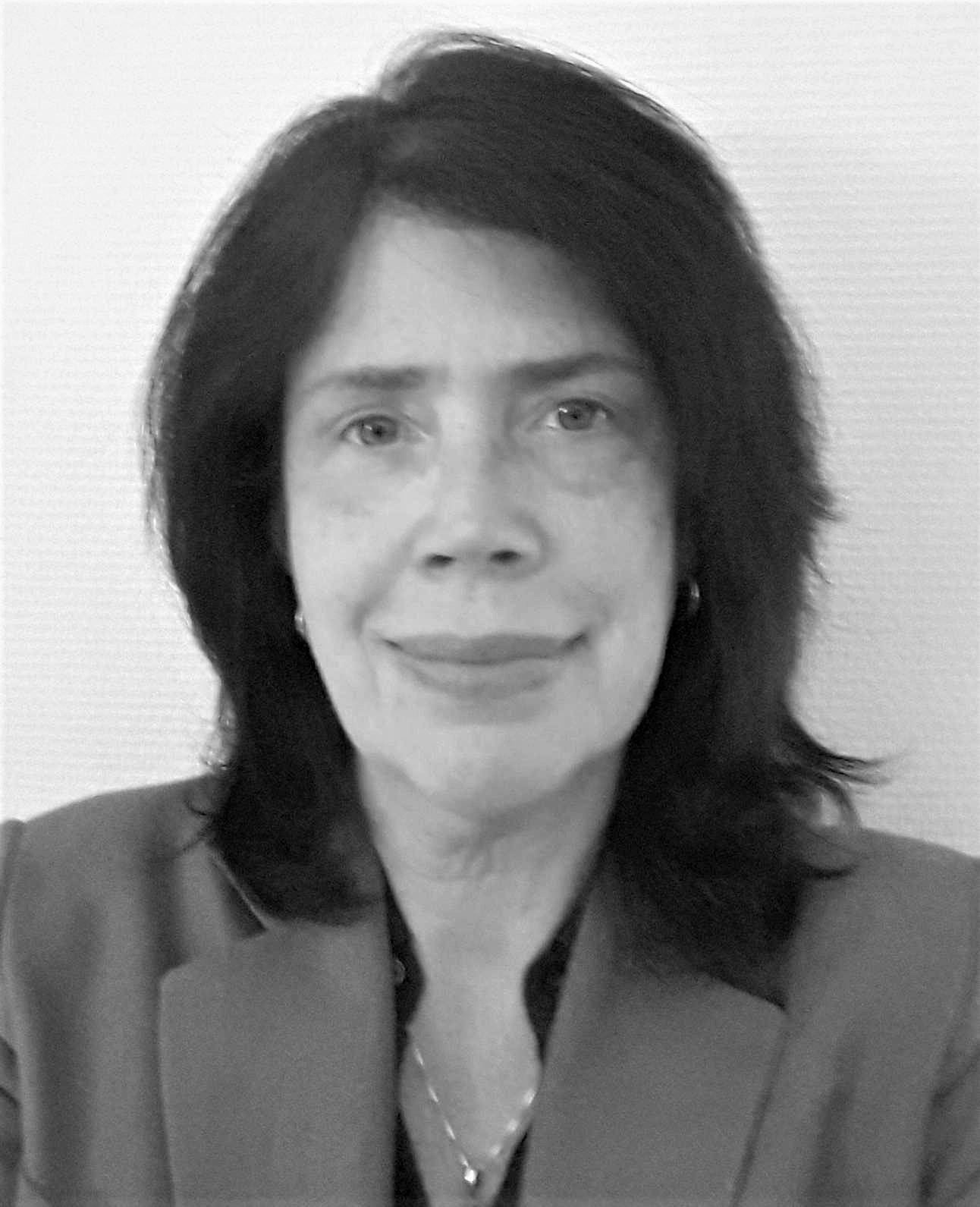 Claire Dickinson
is a Canadian academic and writer. She holds a doctorate in International Economics from Sorbonne University and she pursues research on the economies of emerging economies while teaching in the fields of both Economics and English for Academic Purposes. Contact: heuillard.dickinson(at)gmail.com
Show all articles by Claire Dickinson