Learning & teaching
How can adult education in Europe have an impact on global overpopulation?
Published:
Migration can be an advantage when the fertility rates decline in Europe. Adult education is a key to integrating the adults, says anthropologist Björn Wallén.
The fertility rates in many European countries have been declining for decades, and even more steeply during the past decade. As Europeans have generally been having fewer children, at the same time, populations are continuing to grow rapidly in many countries outside Europe.
Despite the decline in fertility, the population in European countries continues to grow due to net migration.
Björn Wallén, Chair of the Finnish Adult Education Association (FAEA) and an anthropologist by education, notes that despite the current political efforts to stop migration into Europe, the phenomenon is not going to cease to exist.
Instead, he says we should welcome and prepare ourselves for an increased number of migrants in the future.
According to him, there are three primary ways by which European adult education institutes can help us adapt to and solve the global overpopulation problem:
1. Helping migrants to integrate into their new home countries
"Climate change and global demographic asymmetry mean that a large number of people will migrate to Europe in the future.
The migration of young and working-age people into Europe is also essential for the future of the continent. Without it, economic growth will turn negative and countries will not be able to support their ageing populations.
Adult education is key to integrating adults. Apart from deficient language skills, many migrants also have issues with literacy. These need to be resolved in order for them to become active members of society.
One challenge is how to reach the people who need the education the most. A key target group are migrant mothers who stay at home. Many of these housewives will not find adult education by themselves– instead we need to reach them and offer socio-culturally sensitive study groups."
2. Raising awareness and building global citizenship
"We need more focus on global citizenship education. Moving towards a more sustainable lifestyle is a key part of it, but the focus points vary in different parts of the world.
In Europe, it means that we need to show leadership in taking action against climate change, which is a critical factor in overpopulation. In order to do this, we have to understand these complicated and interconnected global problems.
Places like adult education centres are especially good in reaching adults and elderly people. They could do more to raise awareness of global citizenship and a sustainable way of life. I believe that phenomenon-based learning is a good way to do this, but these topics can also be part of the discussion on a simple language course."
3. Exporting knowledge and best practices
"Adult education also has the capacity to reach large masses of people in less-educated countries. In Africa, for example, there are about one million study circles, where topics like family planning or HIV are discussed.
The effects of these kinds of enlightenment campaigns vary by country, and many countries are still struggling to build their education systems.
Adult education professionals from Europe could help in educating people in the countries where population growth is still rapid, but  this kind of export of education must happen within and on the terms of the respective cultures.
Education and especially the education of women are crucial to stopping population growth globally. Every girl who attends school is important."
Björn Wallén
lives in Inkoo, Finland and works as Director/CEO of Lärkkulla Foundation
educated Social Anthropologist (MA) from University of Helsinki, teacher in Pol.Sc.
more than 30 years of work in the field of Adult Education
is currently the Chair of the Finnish Adult Education Association (FAEA)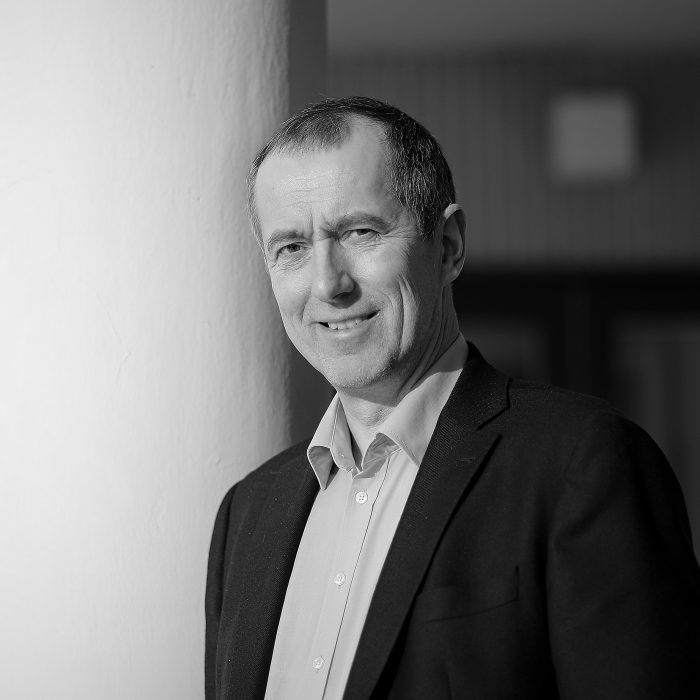 Authors
Tuomas MacGilleon
is a freelance journalist based in Tampere, Finland. Interested in science and how it affects our everyday lives. Contact: tuomas.macgilleon@gmail.com
Show all articles by Tuomas MacGilleon