Imagine male actors acting female roles in a play that speaks about abortion and family violence.
Now place this scene to Serbia where violence against women continues to be a huge societal problem and gender fluidity merely a taboo. Almost every second woman in Serbia is experiencing or has experienced some form of psychological violence; one in three have survived physical violence by a family member.
This alarming situation has been tackled in in Serbia by a combination passionate of artists and educationalist. RED – a suicide of the nation is a theatre play, directed by Vojislav Arsić and written by Milena Bogavac, that explores female sexuality. It deals with topics such as the status of women in Serbia, misogyny and abortion.
From schoolbook feminism to radical theatre
Fourteen years ago, in 2002, Milena Bogavac was studying her first books on feminist theories.
The theory helped her realize that being a woman, or 'feminine,' involves role expectations that blatantly contradict with each other. This creates a schizophrenic situation for young women who grow up not knowing which ones to fulfill, and experience a constant feeling of guilt in consequence.
– I discovered that at the same time I was trying to be obedient girl and a good Christian; sexually liberated kitty from a porn movie and reasonable, educated, financially independent person who enjoys her rights, she says.
She decided to write a play based on the insights from feminist theory. The play, RED – Sex and the Consequences, was premiered in Bitef theater in 2004. A woman is presented in it through three main socially visible roles – a mother, a prostitute and a scientist. But refreshingly, there was one more role.
– The fourth has all of the others in her. She is confused; she is like the most women I know, Bogavac explains.
The first play, she reflects now twelve years after, was kind of an 'elementary feminist school': it dealt with realizing there is misogyny in the Serbian society. So eleven years later, in 2015, the play was followed-up by RED – a suicide of the nation, a play that aims to truly face and change this misogyny. It does this by far by tackling the right to abortion.
– Female body is politicized and it is common idea that an important role of a woman is to give birth to a nation, Bogavac says.
In the play, there is a interesting twist: all female roles are played by male actors; and the play has a casting of altogether 14 male actors. This aims to 'slap the system in the face', Bogavac explains.
– People are too misogynistic to listen to women talking to you about misogyny! So this time the men will do it. After all, we are its victims – all of us, she says.
Thus, the important question that is asked in the play is: when we talk about future of Serbia, childbearing and abortion, why are we almost never talking about men?
Misogynist societies breed unhappy families
In 2016, once again, abortions are a topical issue in Europe, with demonstrations in Poland just to name one example. And they are also a sore point in Serbia.
According to statistics, 100-200 000 abortions are performed in Serbia every year, one of the highest abortion rates in Europe.
Abortion, says the director Vojislav Arsić, is the basic denominator of women's rights.
– We do not mourn these figures, but we try to understand why it happens. Women's right to legal, medical abortion is not in question. Political restricting of abortion does not increase the birth rate, but contributes to increasing mortality and health problems of women due to improperly and illegally performed abortions, Arsić says.
Nowadays the problem is visible, says Milena Bogavac. Serbian women are blamed for "disappearance of Serbian nationality", because they are 'hedonists'.
– Women are accused for being interested in education and pleasure, instead of giving birth to little Serbians, she says.
The working group tried to show that a dangerous misconception has been created.
– One cannot expect from women to be happy and peaceful mothers in a misogynist society. Our aim was to show that natality will increase only if Serbia becomes less violent society, with greater equity, Bogavac says.­
Learning to be a 'woman'
In RED – a suicide of the nation, there was an important educational process behind the scenes: during the process the male actors participated in various educational workshops in order to explore the 'feminine'. The learning methodology was based on the principles of feminist pedagogy. Maja Maksimović and Aleksandar Bulajić, researchers and teachers, were responsible for the educator's role and the learning methods behind the play.
– We offered to the actors a laboratory (Sesame approach) within which they could psychologically move from their gender and explore what does it mean to become a woman, Bulajić explains.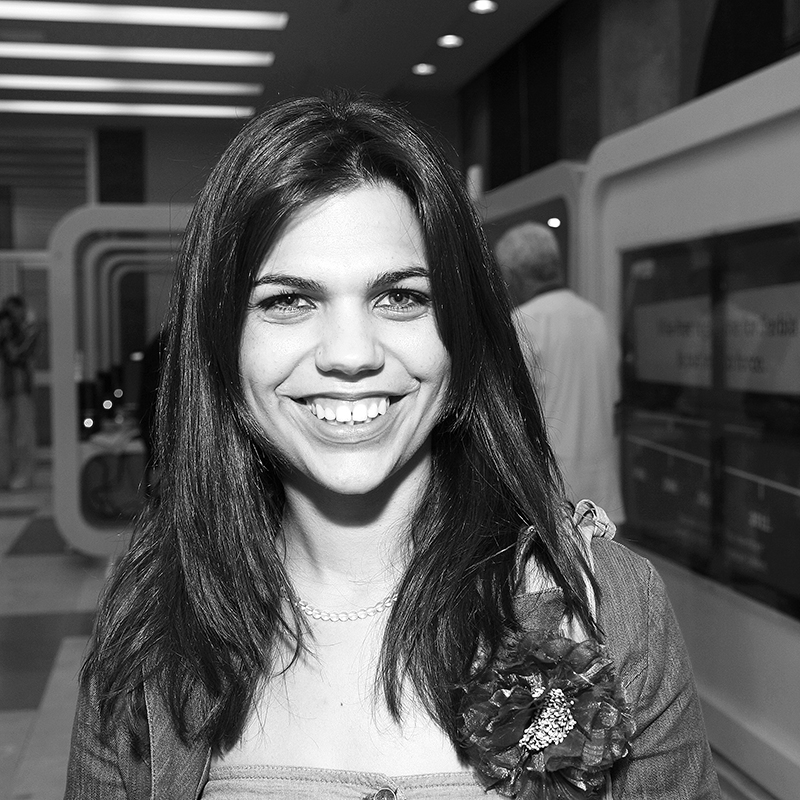 – Mainstream education tends to neglect corporal and instinctive. In our workshop we wanted to do the reverse process, Maksimović says.
But why are gender representations so interesting to adult educators? One of the reasons is the power of education in achieving greater gender equality.
The less visible reason, they believe, is that androcentric, male-as-norm worldview affects our assumptions of 'knowledge' itself. Therefore, educators constantly need to question their own gender biases that shape their thinking and practices.
– Education is never neutral, Maksimović says.
Assuming a female role was a transformative process for the male actors. For one of them, Đorđe Živadinović Grgur, participating in a socially engaged themes in the theatre was not the first time. He had previously participated in a performance called Macho men that was focused on masculinity.
Working with the text of RED – a suicide of the nation and participating in the workshops, especially those in which the actors dealt with feminine archetypes and corporeality made him become more open.
– I had been quite conscious of these issues, but I started to be more introspective and to analyse sexuality and gender 'rules' and constructs more in depth. I think I became even more liberal in this respect, Živadinović Grgur says.
For actor Đorđe Živadinović Grgur, participating in a socially engaged themes in the theatre was not the first time.
The public reacted with boycotts and standing ovations
RED: Suicide of a Nation provoked mixed reactions in Serbia. There were also two cases of censorship in two national theatres.
–  The first season the play was performed without any problem, but suddenly it became the play in which offends the country of Serbia, instead of offending misogyny in Serbia, playwright Milena Bogavac says.
Bogavac reminds that the reason why the play became "controversial" is not its content, but the way that the content was interpreted by people, who did not even see the play.They had heard that in the introductory song performances Serbia is cursed, so – without any further analysis, some of the artistic directors decided to ban the play, she explains.
– It seemed absurd to us that in a country where a lot of women suffer from the domestic violence, the play that clearly points to this problem is prohibited. Therefore, we decided to inform the public about this and the play received lot of media attention in Serbia, she continues.
In the cities in which they initially tried to ban the RED, performing was later very intense.
– The theatre was full in the city where the play was previously prohibited. The standing ovations lasted for more than 15 minutes. This fact speaks that the public wants to talk about women's rights, the director Vojkan Arsić summarizes.
Bogavac thinks that the reason why the focus was shifted from violence against women to the issue of freedom and the rights of artists to criticize the state and society, was excactly that talking about violenvce against vomen is not socially acceptable. Nevertheless, the group of artists and educationalists embraced the new theme in conversation willingly.
– We believe that a society in which women are beaten, killed and humiliated, and then blamed for the decline in the birth rate, deserves to be criticized and even cursed.
RED – a suicide of the nation
Concept, stage design and directed by: Vojislav Arsic
Script and dramaturgy: Milena Bogavac
Lead roles – Mladen Sovilj, Zoltan Pletl, Djordje Živadinovic Grgur, Zoran Pajic
Original music: Bojana Vunturišević
Expert associates: Jelena Bogavac, Aleksandar Bulajić, Nadja Duhaček, Maja Maksimović