Johan Karlsson: doing something more
Johan Karlsson, an IT architect by profession, dedicates his spare time to non- formal education with asylum seeking refugees. In September 2015, when about 25 000 refugees applied for asylum in Sweden, he felt that enough was enough. He had to do something.
– I read racist remarks on Facebook so I started to post anti-racist comments, entering into discussions with these people. But then I felt that I had to do something more.
Johan watched the news on TV about the refugee situation at a railway station in Hungary.
– I considered to go there and to bring some of the refugees with me to Sweden, like some of my friends did. But in the end it was not possible for me to do this.
One day he read in the newspaper that Studiefrämjandet, a non-formal study organization, called for volunteers to become study circle leaders for study circles with asylum seekers. And he jumped for it.
– I did not know much about study circles, and I did not have a clue about what subject I could handle. I knew that I couldn't do music or dance. I could do computing, but then I worked with computers all day. In the end I decided on Swedish history.
When we meet with Karlsson, he has just finished a Swedish history circle for refugees at a large refugee hostel hosting 700 to 800 people. He has done almost thirty weekly sessions covering Swedish history from the Vikings until today's reality of 2016.
Around 30 people attended the first meeting, and we still have a core group of about 20. All in all 120 people have attended the circle now and then, during the whole period.
One initial obstacle to overcome was language. Johan had made a leaflet to hand out at the start, but he threw it away almost immediately.
– It was useless. The leaflet was in Swedish. At first I didn´t realize that some people couldn´t understand a word. Still, the whole study circle has been done in Swedish, with the use of power points, pictures – and body language.
Looking back now it has been a fulfilling experience. He has learned a lot.
– Sometimes people ask me how I manage to find time to do this. But the study circles have given me more time. Meeting the participants has filled my time with something important. I am enriched.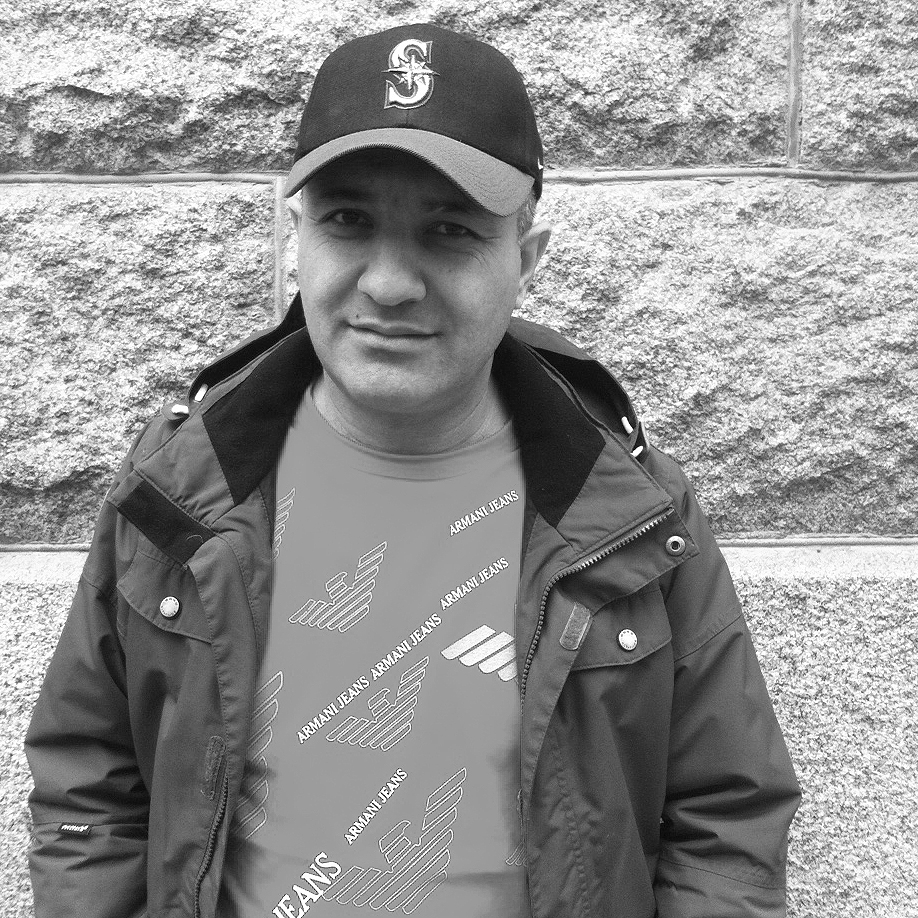 Afir: keeping active relieves stress
Afir, an academic and teacher from a village near Afghanistan, has been in Sweden for two years. During these years he has stayed at the refugee hostel, and he is still waiting for asylum. With a keen interest in history he joined Johan's circle in September 2015 and has attended every meeting since.
– People gather from many different countries at the hostel, and we have had a lot of discussions about Sweden. We compare this country to our home nations. Still, when we arrive many of us lack knowledge about the people, the traditions and not least the history. Thus I joined the history circle to get a better understanding of what life is about in Sweden.
Afir says that he has very much gained what he hoped for from the study circle. Now he has got a grasp of Sweden as a country and its people, through its history. This new knowledge has guided him towards museums and places of historical interest. And, above all, he has met friendly people.
– Not only are people really friendly in the street. If I ask the way they often take an interest and walk with me till I get on the right track. But most importantly I have made good friends through our study circle and through other people working with non-formal education at the hostel.
Being an energetic and knowledgeable man, speaking several languages, Afir is sought after as a voluntary resource at the hostel. He is needed for translation, for advice and discussions and for arranging activities.
– Without activities there is virtually nothing to do here. You have to keep yourself occupied in order to relieve yourself of mental stress, which is a great problem. So I go to study circles, I even do knitting which calms me. And soon I will help arrange maths classes for the children who stay here.
Keeping the stress and the worries away is hard work. Being a political refugee, Afir had to leave his wife and kids behind. Now months of waiting for asylum have become years. And moreover he cannot yet earn his own living.
– But I have a slight hope now. I have been interviewed about the asylum request once again, and a friend of Johan has offered me work, as soon as I get my social security number. We shall see.
Annika Olausson: creating a space of harmony
Annika Olausson works as a volunteer at the asylum hostel, doing various tasks from interacting with the inhabitants to helping out in chores. She is a third year architecture student, busy doing her BA project which is inspired by her volunteering experience.
The project of her choice is a proposed design of a building which would host non-formal education for newly arrived immigrants.  Her task is to outline a flexible learning venue suited for different activities where immigrants and Swedish-speaking people can gather together.
– It is exciting to create an environment which is both economically and socially sustainable, Annika says.
– Huge challenges are put before us with many refugees arriving here. We need to create places where everyone can feel welcome and at home, whoever they are.
Annika´s building project has music as a focal point, with different connected activities like orchestras, choirs, and bands. She appreciates the social advantages of doing music together -that all humans have music in common. And naturally, her interest in music is genuine. Her time as a volunteer at the asylum hostel strengthened her insight about bringing people together. She recalls an evening filled with singing: Swedish folksongs blending with songs from all over the world.
– Music brings people together, which creates an excellent opportunity to learn the Swedish language. Mastering the language is one of the most important things.
Among students at her school she feels that there is a great interest in improving living conditions for people in vulnerable situations.
Many of us discuss how we can contribute, for example with cheap and good housing. With the current refugee situation discussions have been intensified. There is an organization called "Architects without borders" which has launched a completion about housing for homeless people.
Of course there are limits for how much we can do, but I, for one, hope to work for improvement of the future. Not just work for money.
Walking the Talk
Johan Karlsson, Arif and Annika Olausson all are partakers in non-formal education for refugees in Sweden. How has it changed their lives?
Johan Karlsson: Being a study circle leader has given me self-esteem. When I started the circle I was quite new in my own job, where I still felt a little bit lost. As a circle leader in history I found that I could really do this. Meeting all these people has filled my spare time with meaning.
Arif: Life as a refugee, waiting for asylum, away from the family, is very stressful. Attending study circles is not only a pastime but it has given me meaningful knowledge about Sweden and Swedish people, as well as language skills. Socially it has been a valuable experience.
Annika Olausson: I have done voluntary work with refugees and I have wanted to start something like a "Language Café" where people can meet. Now I have a chance to develop my ideas about how to make life better for asylum seekers through my architecture project. My plans of a music venue might not be realisable, but I might be able to start something.
In Three voices we look at a topic through three expert viewpoints.